When your child is going through GCSEs, A Levels and admissions processes, it's normal for them to feel stressed, and for you to worry about how they're going to do. While more and more parents are seeking after-school tutoring to give their kids extra support, our recent survey of 4000 parents showed that many kept it a secret from their friends.
Read on to see their reasons for keeping their lips zipped, and why you don't need to.
Parents are more anxious than ever about their child's education
The academic pressure on school kids today is higher than ever, with intense competition to get into their chosen secondary schools, sixth form colleges and, of course, university. When it comes to achieving their full potential in GCSEs, A Levels or equivalent, the pressure that schools face to help everyone can also mean that some kids fall behind the pace of teaching.
The effect of this on parents is huge, and worrying about your child's future is a double-edged sword too. On one hand you worry they won't work hard enough to achieve their potential, and at the same time if they're stressed and anxious about their future you want to reassure them. In our survey, more than a quarter (28%) of the parents we asked said that they worry about their kids' success at least once a week, and one in eight stress about their child's education every single day.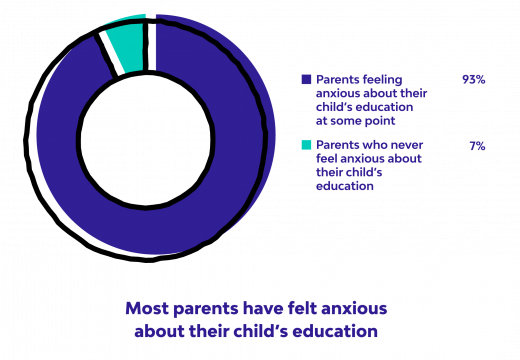 Why turn to tutoring?
With all this parent-child stress around exams, more parents are getting extra help for their kids in the form of a private tutor. In fact, more than a quarter of school-age children in the UK today have received tutoring.
Whether to help them nail their study skills across all subjects, to catch-up with a particular Maths module that they didn't grasp in class, or to give them the extra competitive edge as they apply for university, a one-to-one tutor gives a child support catered especially for their needs. Having one person to ask all of their nagging questions that there wasn't time to ask at school means your teen can charge through to exams with confidence. At MyTutor, we've seen an average of a whole grade's improvement (often more!) with just one term's worth of lessons. Here are the top reasons parents told us that they hired a tutor for their child…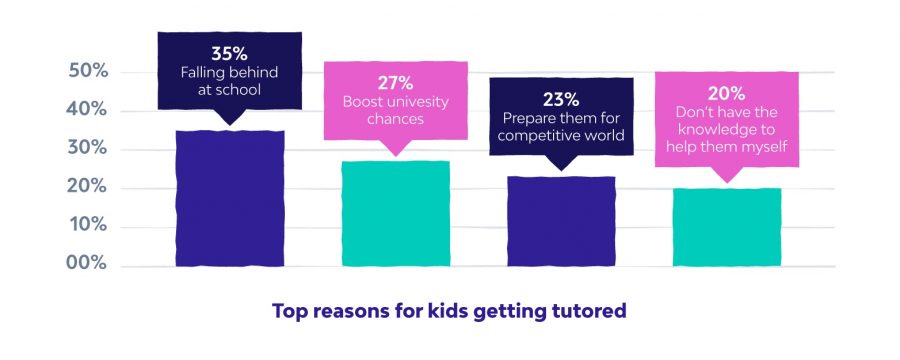 Why parents are keeping mum
Despite the proven benefits, a third of parents who have used a tutor say they keep it secret from other parents. While it's natural to share recommendations when you find other things that are helpful for families, many parents feel that sharing where to find someone to help with their kids' academic work isn't one of them.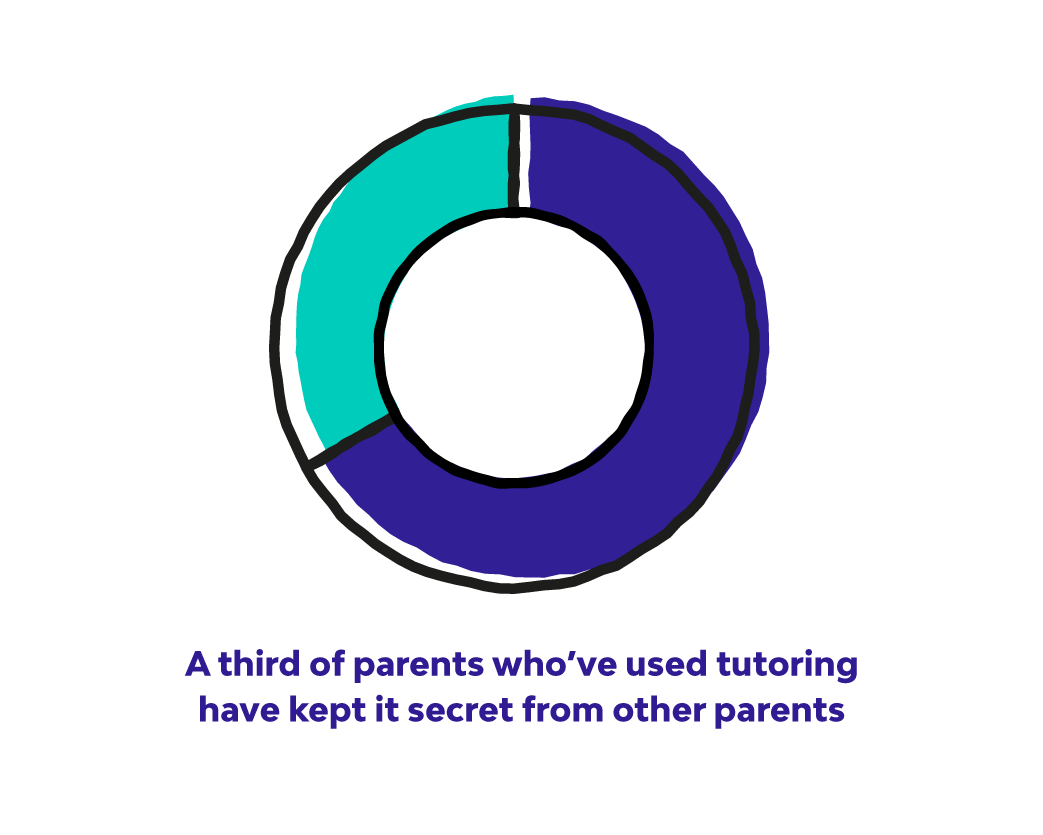 When we asked parents why this was, they told us a whole host of different reasons. Not wanting to appear a helicopter parent, people assuming their child isn't clever and, opposite to helicoptering, a fear of appearing neglectful by seeking support from someone else are the top reasons parents gave for keeping their child's tutoring behind closed doors. Some also said that if they found a really good local tutor, they didn't want to tell other parents about them in case they got booked up and lost flexibility with lesson times.
MyTutor parents are more transparent about it
Yet despite so many parents' secrecy with their child's tuition, when we asked if they would ever judge another parent for hiring a tutor, nearly everyone said they wouldn't!
That difference was even bigger when we compared those who had used a face-to-face tutor and those who'd used online tuition with MyTutor. Because we have lots of tutors across the country, there's no risk of you losing access to the only great tutor in town by recommending us to others. Going online is the new way it gets done, and it's intuitive to share something so effective and simple with other parents in the same boat.
The benefits of getting tutoring
The truth is, tutoring is immensely beneficial for kids, and finding a solution to help them do their best is something to be proud of, and not a dirty secret. As well as improving grades in a matter of weeks, parents have noted the many other ways that online tutoring helped their child. Having a weekly tutor who's there to help just the student makes them feel supported, boosting academic confidence. Then when a child believes in themselves more, their exam performance follows by improving too.
The benefit of our tutors being university students is clear too, as there's no better mentor for applying to university than someone who's already there. Because our tutors have gone through the exam and application process themselves within the past few years, the advice they can offer teens is relatable and up-to-date. Knowing your child is receiving that valuable extra support, along with the time and money saved not having to drive to lessons (or pay extra for your tutor to travel) means your parental stress can be brought down a few notches too. Happy kids = happy parents.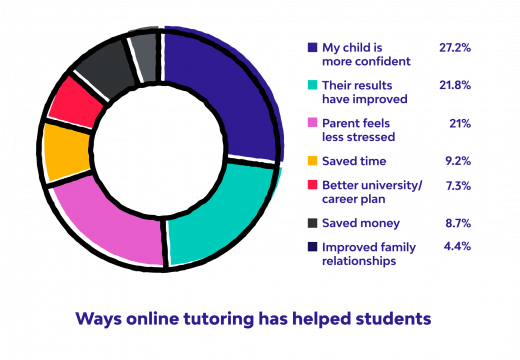 Our mission is to bring life-changing tuition to all. We understand the hectic lives of families with teenagers, so we've made tuition more affordable and accessible, making life less stressful for busy parents doing their best. If you like, you can even shout about it from the rooftops too!