This year, we helped over 15,000 thousand school pupils with their GCSEs and A Levels across the UK and the world. In Maths, Physics, English and everything in between, our tutors were on-hand to guide teens through exams. So how did they do? After results day, we spoke to 1000 parents to find out how tutoring helped their child.
Better grades
With GCSEs and A Levels, we saw an average grade improvement of 1.25. That could be from a high C to an A, or a borderline 8 to a solid 9. Many students had even bigger grade boosts. A Leveler Dylan went from a predicted D in his A Level Maths, to a whopping A*. At GCSE level, student Amelia went from a 1 all the way up to an 8! A big congratulations goes to these teens, their parents and their tutors.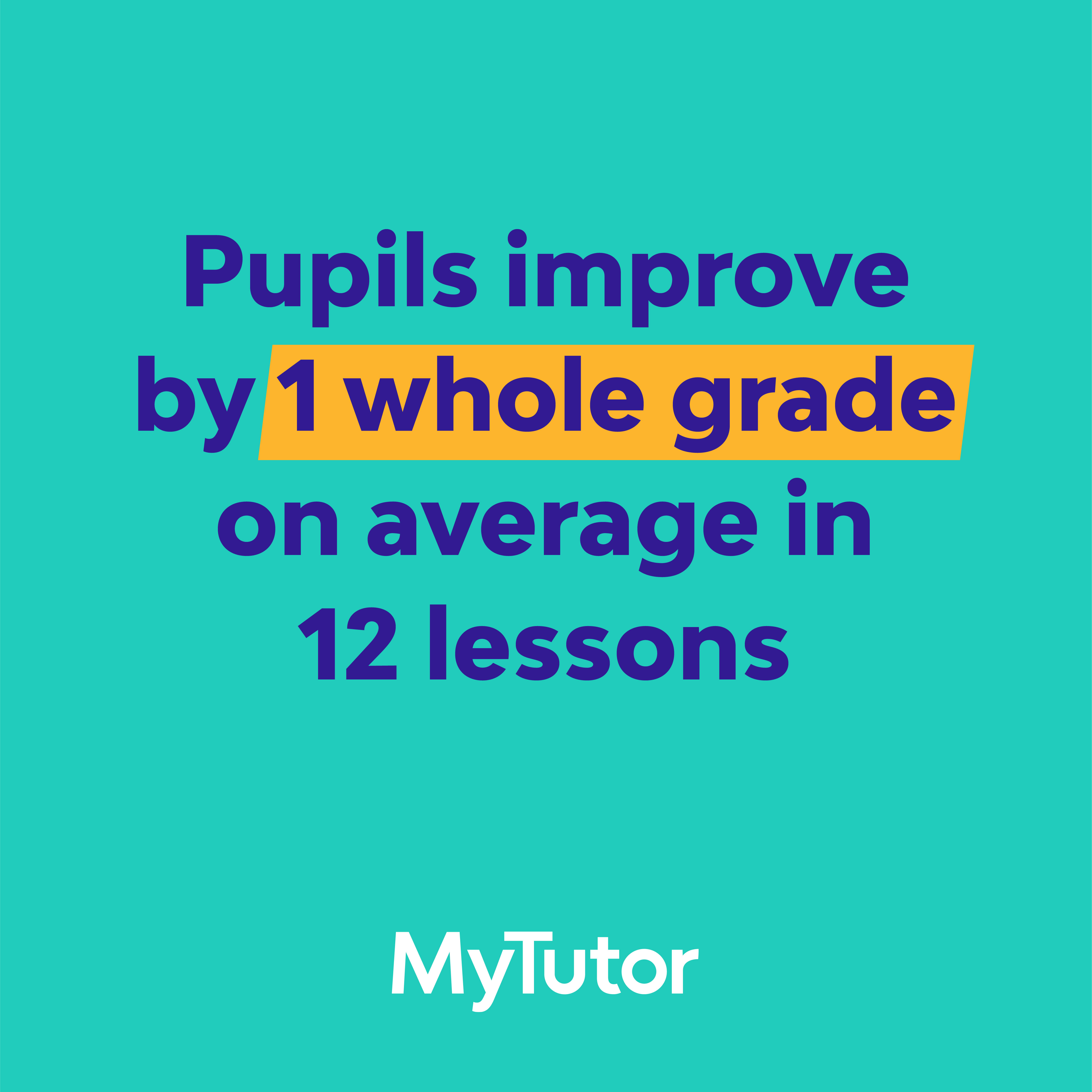 More confidence
Lots of students look for tuition to help boost their confidence. It's one of the most powerful things when it comes to academic success, and for teens, building confidence in the classroom can be an uphill battle. The personalised nature of one-to-one lessons works wonders for kids' self-esteem. By focussing in on a teen's specific needs and their learning style, a tutor helps them speak up more in class, and enjoy a subject they might've found problematic. When we've asked students how tutoring helped them, 80% told us that lessons with MyTutor made them feel more confident.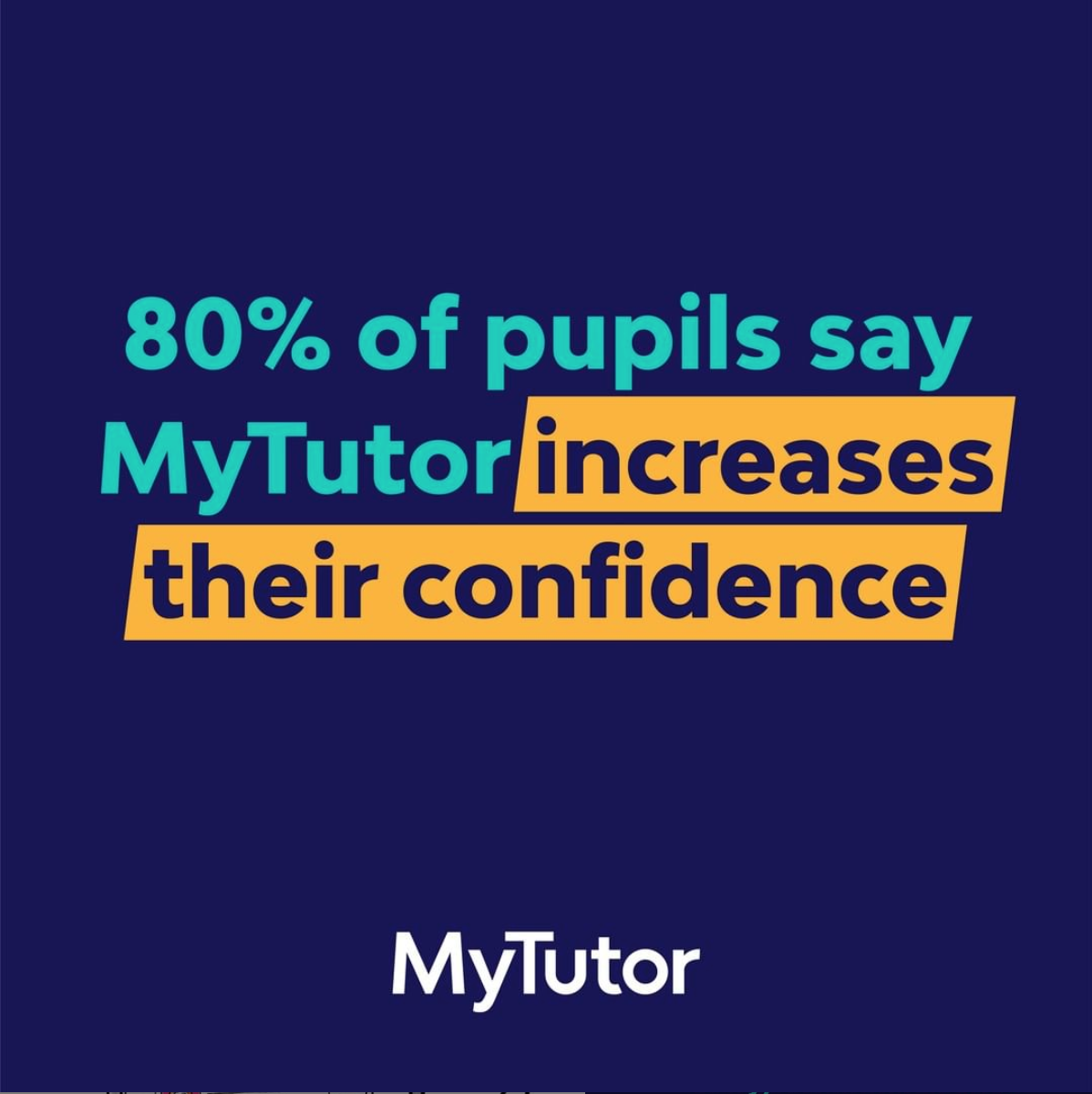 An especially inspiring story is from one of our A Level students, Laura, who worked with our Science tutor Charlotte R. She told us,
"I was really struggling with my Chemistry and last Summer I got an E grade for my AS exams. I felt really low and was going to give up Chemistry, but decided to give tutoring a try. I clicked with Charlotte instantly. She is genuinely an amazing tutor, always ready to offer support and went above and beyond what she needed to, giving quick replies, extra work and new explanations for topics I struggled to understand. With all of Charlotte's support, I was really pleased to get a B grade for A Level Chemistry and I am looking forward to starting at my first choice university. I am really glad that I didn't give up, as I wouldn't be in this position."
Jane, a parent from Berkhamsted, also told us how her daughter's tutor helped boost her grades through confidence-building.
"Axel worked with my daughter throughout year 11 to help with her skills and confidence for her Maths GCSE. He has an engaging way of teaching that worked wonders for her confidence. It changed her whole mindset about maths to a more positive one. She achieved an 8 in her GCSE."
And a whole host of other benefits
While lots of parents look for tuition to boost their teen's grades, most found that MyTutor offers lots of other benefits as well. Finding a good tutor in between everything else that's asked of you as a parent isn't always easy. For these parents, online tuition was a stress-free solution. The convenience of lessons being online, the high quality of our tutors and the enjoyment their child got from having a rapport with their tutor were all benefits they enjoyed on top of grade boosting.
And here's what the kids have to say…
Julia from London
"I'd never passed a single History test, but Samuel helped me to get a B in History GCSE!"
Kyra from Bromley
"My tutor Clorrie is the reason I achieved a 9 in my Spanish GCSE this year."
Felix from Wallingford
"Olivia turned my failed mocks into successful GCSE results. I wouldn't have passed without her"
With the new academic year underway, it's the best time to build some good habits and get ahead. If you'd like to try a tutor for your teen, get in touch and we'll set-up a free 15-minute video meeting for you. You can try the tutor, see how your child finds it and go from there. Just browse our tutors, call 02037736020 or email support@mytutor.co.uk.