Many students will feel relieved on Results Day, as they prepare to start the degree of their dreams. Some students, however, will have missed their grades. Others may have done better than expected. Some may not have applied for university at all, and now wish they had. Luckily, UCAS Clearing and Adjustment are here to help. 
For everything else you need to know about applying for university through UCAS, download The MyTutor Guide to UCAS 2019/20.
What is UCAS Clearing?
Clearing offers you the opportunity to attend right after A levels, even if you missed your first and second choice offers. Numerous top universities offer places through Clearing, from Leeds to Liverpool, Edinburgh to Exeter, and Newcastle to Nottingham.
You can also use Clearing as an opportunity to change your course at the last minute. Maybe you've decided you want to be closer to home, or that you want to study Law instead of Biology. You can use Clearing between July and September, meaning there's time to think about your next move after Results Day, without having to rush into choosing a new degree. All courses available through Clearing can be found on the official UCAS vacancy list, and are also published in The Telegraph newspaper.
Still have questions about Clearing? UCAS have compiled a helpful guide to the process, which is available here.
What is UCAS Adjustment?
UCAS Adjustment offers a similar service, but is for students who have got higher grades than they were expecting. You can swap your original offer for one for a degree with higher grade requirements, often at a more prestigious university. Adjustment is only available from Results Day (17 August 2017) until 31 August, so make sure you're on the ball. Your original first choice offer will be held whilst you are shopping around for a new degree. However, unlike with Clearing, there isn't a full vacancy list for Adjustment. You'll have to search for courses yourself, using the UCAS course search tool. You can also contact university admissions offices, to ask them about vacancies. Full information about Adjustment can be found here, on the UCAS website.
Wondering what it's like to get your university place through UCAS Adjustment? Tiffany, a MyTutor Science and Maths tutor, tells her story.
My name is Tiffany and I study Chemical Physics at the University of Edinburgh. Despite hating GCSE Physics and being convinced I was going to drop it, I've somehow managed to now reach the 3rd year of a Physics degree.
I originally applied for Medicine, but was rejected from three out of four choices, and put on the waiting list for Aberdeen. The only offer I held was for Medicinal Chemistry at Glasgow, which I didn't want to do. I hadn't really put enough thought into a back-up plan.
I had prepared for Results Day by researching other possible degrees. On the day, I rang up Aberdeen to see if there was a space available for me, but there wasn't. I was disappointed, but I had expected this.
My offer for Glasgow was ABB and I had achieved A*AA. Through UCAS Adjustment, I got a place at Edinburgh for Chemical Physics. The course seemed similar to my A levels, and the topics looked like an interesting challenge.
The process was fairly easy. I rang up in the morning, was offered a place almost immediately based on my results, and everything was sorted by the afternoon. I did stress out a little bit though, making lots of phone calls to make sure everything was sorted. The hardest thing was having to be patient!
I was still unsure whether it was the right choice for me, but I knew I was already ready to be studying again. As I waited to start the course I became more excited to see what I had got myself in for.
I am still a little envious of Medicine and Medical students, but I like to choose the hardest challenge I can find, and now think that ChemPhys is a very challenging degree: a lot of problem-solving is involved! However, I have grown a lot over the past year. It's been the best and worst year of my life, and even though I still say I 'hate' physics, I am secretly really excited for the Physics courses in September! I am definitely in the right place.
I achieved the grades needed for Medicine, but if I hadn't, I wouldn't have been able to take a year out and reapply, as Medicine doesn't usually consider resits. If you are pursuing another course and you miss your grades, I would advise taking a year to bring your grades up and prepare yourself for university, as it is a big shock, even with the right grades. However, if you achieve higher grades than your offer, I would definitely urge you to use UCAS Adjustment, as you might be selling yourself short. You may get the opportunity to do a better degree at a better university, which is never a bad thing!
---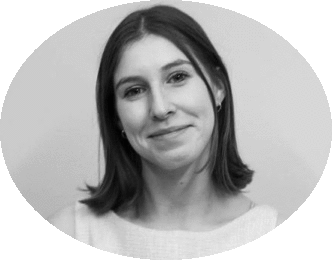 Lauren has worked at MyTutor on and off since 2016, writing blogs, answering calls, and eating everyone else's biscuits. She's currently finishing her MA at UCL, and getting far too sunburnt in this heatwave.