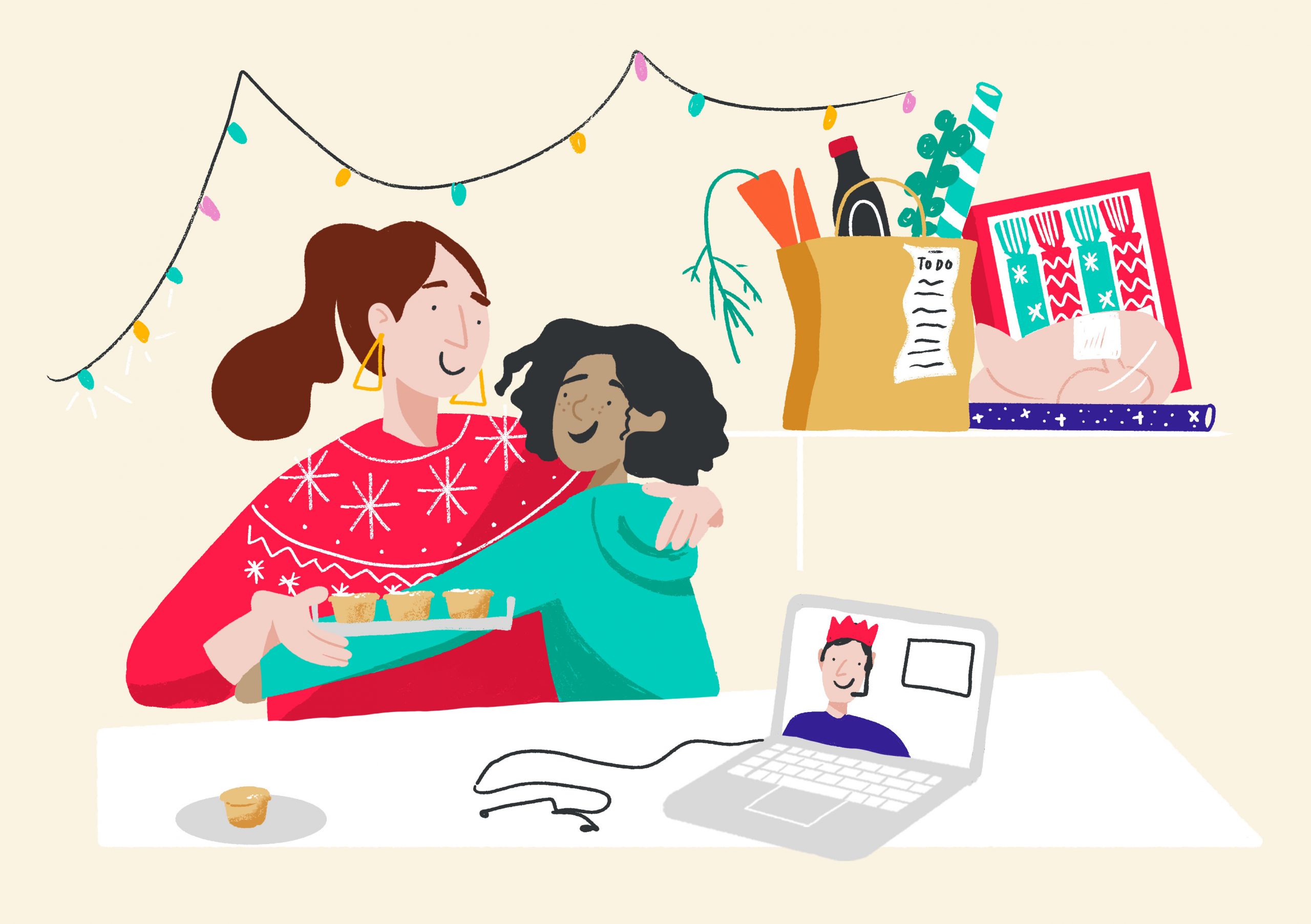 At the end of this term (and a challenging year) there's no doubt your teen will want time to sleep, eat, watch Christmas TV and repeat. And while they should definitely do all of the above, making time for some studying will help them start the new year with their best foot forward. 
The Autumn term is the most valuable learning period in many ways, as it's when kids get through the biggest chunk of their curriculum – before exam fever begins to take over. The disruption of school closures this year means it's even more important for some teens to fill in any learning gaps they developed in the first lockdown, so they're ready to give the next academic challenges their best shot. We've put together our 5 top tips for using the Christmas holidays to get ahead academically.
1. Set up a learning space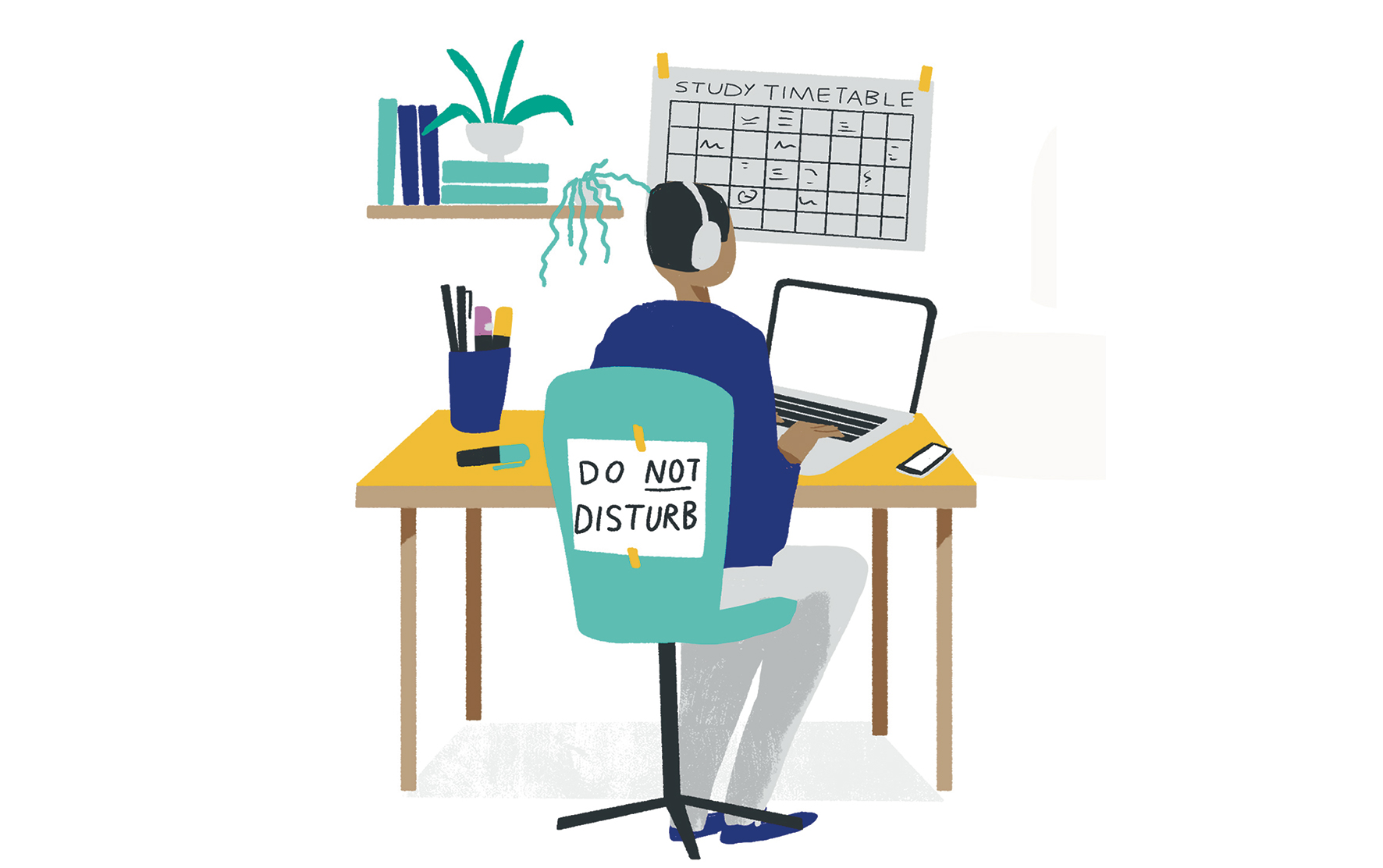 The first thing to organise is a desk in a quiet corner of the house. Here your teen can keep their laptop, textbooks and notes – they'll find it much easier to focus, and the rest of the family can play Last Christmas on full volume as many times as they like.
2. Help them structure their days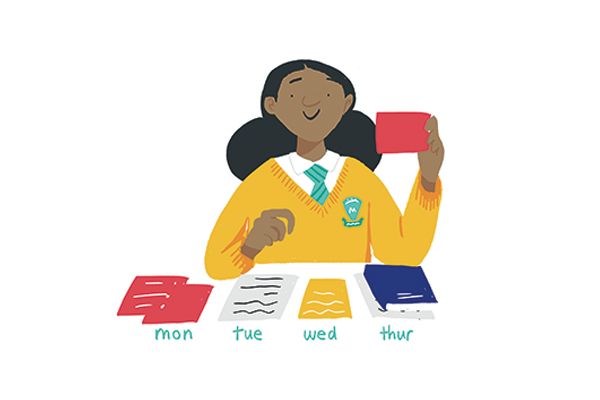 Without the structure of the school day, and without the engagement of peers, motivation and energy can take a dive. Help your teen draw up a timetable that'll work for them and cover the subjects they need to focus on. It's important to divide up periods of study with active breaks (mince pies and Christmas cake optional). Make sure they move enough in their routine too as this boosts mood, energy and concentration. When the weather's cold it can be harder to convince them to go outside, but Winter walks as a family or 1-1 can be a lovely way to blend quality time with a bit of fitness.
3. Find some online learning resources
You're likely to run into situations where your child doesn't understand some of their course content and you're unable to help (X is the square root of who now?). In these situations, having some resources ready can save the day. To start, look up the subject specifications for the exam boards your child is studying and bookmark any online resources that can help you out. We have loads of free online study resources for kids to use – thousands of answers for GCSE, A Level and IB questions to be precise! The MyTutor YouTube channel has hundreds of short explainer videos and recordings of group tutorials that can guide them through tricky topics.
4. Find help if they need it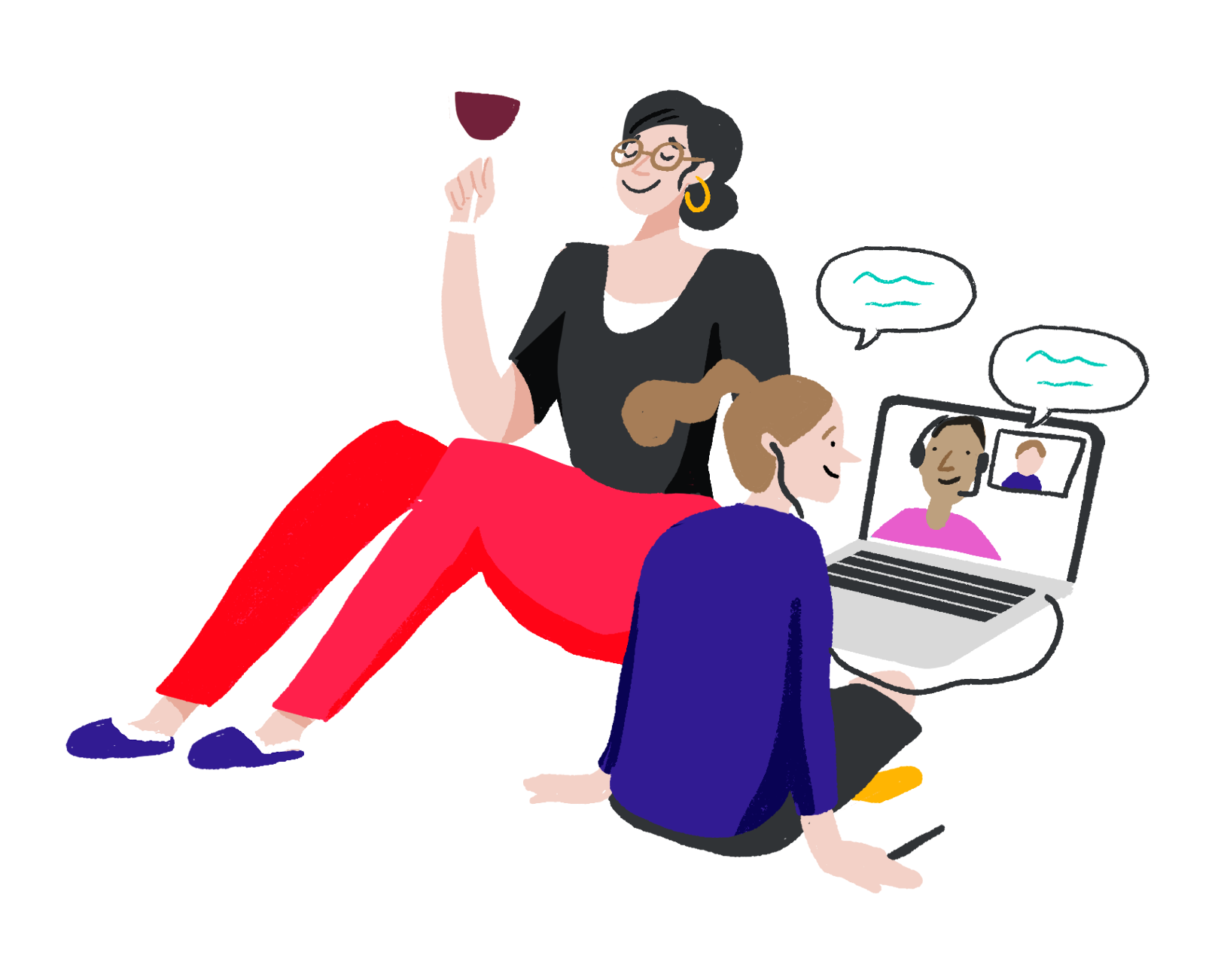 Self-study is an incredibly hard skill to master and secondary school pupils may struggle without someone actively explaining concepts to them. Try seeing if a sibling or another family member has the knowledge and skills to help your teen where they need. It also might be worth finding an online tutor who can help your child fill in any gaps in their knowledge. Our handpicked tutors give personalised learning in over 40 subjects including online english lessons, online maths lessons and online science lessons. It really works too, and we see on average a whole grade's improvement in 12 lessons.
Online lessons are like having a face-to-face video call with a tutor, with an interactive whiteboard on the screen too so students can upload documents and make notes. A tutor can keep students on track with the syllabus and give them a much-needed boost of confidence in what is a confusing and challenging time.
5. Take time to unwind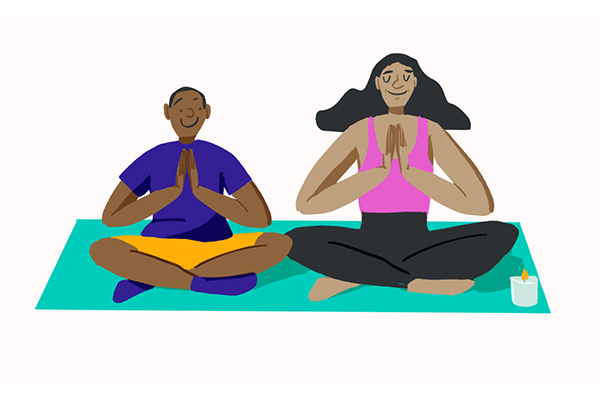 It might not sound like studying, but using the Christmas holidays to make your teen feel secure and confident in themselves will help them step into the new term feeling refreshed and confident. Especially if they've suffered from any anxiety or worry this year, enjoying family time – whether on walks, cooking together, sharing meals or watching Love Actually for the 20th time – can do a lot to make them feel safe, secure, and ready to face whatever challenges come their way in 2021. Plus, if you'd like to keep your kids learning without realising – while sat in front of the TV for hours – check out our list of 18 Christmas films that will help them do just that.