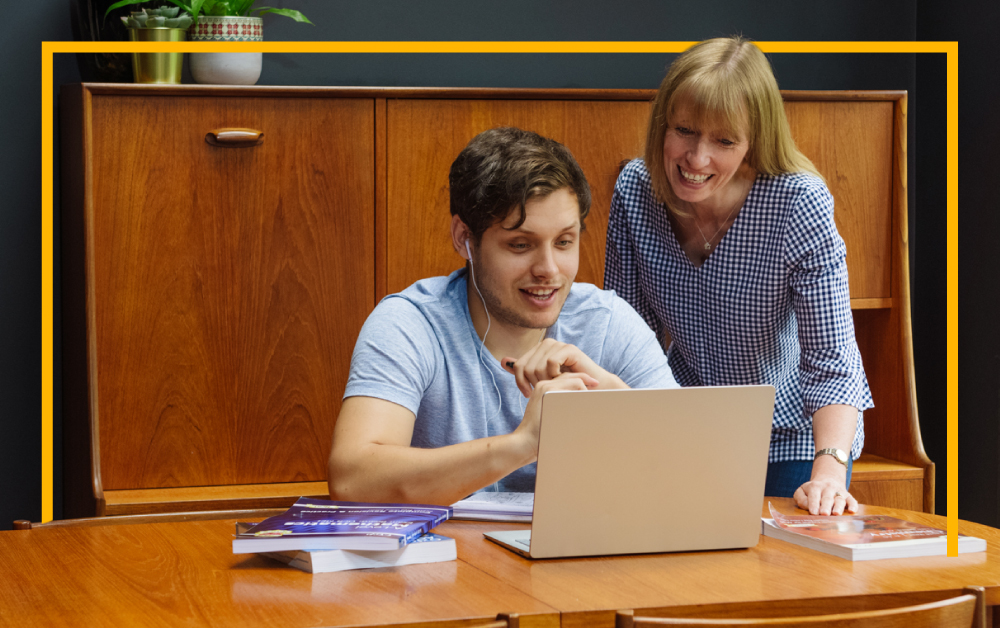 Every child should have access to a great education. And in this country, we're more fortunate than most. But some teens in the UK are still missing out. Here are some of the issues facing UK schools, and what we're doing to help. Using the technology we've developed, we've given over 250,000 lessons, providing high quality one-to-one support to thousands of teens.
Geographical divide
Where you grow up has traditionally had a big impact on the quality of education you receive, and the opportunities that get handed to you as a result. In a recent survey, we asked 6000 people if they felt that where they'd grown up had affected the opportunities made available to them in adulthood. Those who'd grown up in Newcastle were nearly four times more likely than those from Oxford to claim that the quality of their education stopped them from reaching their full potential. We found that people from Liverpool were also four times more likely than those from Oxford to feel that their socio-economic status affected how they did in school.
Overstretched schools
As well as where you live, the school you go to could affect how well you do. Since 2015, 91% state schools have had funding cut. This has resulted in larger class sizes, a drop in support staff and fewer after-school activities. As a result, teachers are more stretched than ever. Despite schools' best efforts, according to a recent BBC article, only 24% of pupils from the poorest backgrounds got good passes in English or Maths last year, compared to 50% of better-off kids. Other research has shown that wealthier pupils are 1.6 times more likely to achieve grade 5 or above.
Lack of personalised support
A way to make sure every child keeps up with their education is one-to-one tuition. The extra focus of this sort of learning means a child can ask any questions they were too shy to in class, and fill in any learning gaps before they become bigger problems. A study by The Education Endowment Foundation showed that one-to-one tuition accelerated pupils' progress by approximately five months in a school year. At MyTutor, we've also found that students who use MyTutor make, on average, twice the progress of their peers. We see an average of a whole grade's improvement (often more) in 12 lessons. As well as that, 86% students say MyTutor lessons made them feel more confident in class.
And it's becoming more and more normal too – education think tank The Sutton Trust found that in the UK 27% teens today receive one-to-one tuition. That said, kids in London are still more likely to receive this extra support, with 41% of teens from the capital receiving one-to-one tuition. So with overall more tutors being based in the south, and many local private tutors charging £30-40/hour, how can we make sure educational opportunities aren't closed off?
Tech to the rescue
With MyTutor, we're bringing tech to the rescue. Our online lesson space means that kids can have excellent one-to-one tuition, no matter where they live. Online tuition also means that schools and parents can choose tutors who are the best match for their teens, instead of being limited to whoever's nearby. In schools, we give teachers extra support to reinforce their classroom learning and help disadvantaged kids get better grades. On the issue of a geographical divide, our CEO and co-founder Bertie Hubbard says,
"There has been a long history of regional differences, and the government is now looking to address this as part of the recent pledge to "level up" Britain.
By moving tuition online, the north-south divide can be bridged to give every child the opportunity to achieve both in and outside of the classroom, having a positive effect on the rest of their lives."
Widening access
The average cost of a tutor in the UK is £26, with many tutors charging more than £40/hour in and around London. The quality of tuition is normally unpredictable too, especially for those with a limited budget. With MyTutor, because noone has to travel to or from lessons, the cost is brought down, making it available to a wider spectrum of families as a result.
For kids who can't afford one-to-one tuition, our Schools Programme means that thousands more kids get access to one-to-one learning – we've partnered with over 400 schools to date. They pay for our service using their pupil premium funding from the government, meaning that teachers get extra support and pupils get access to valuable one-to-one learning outside class. And this is just the beginning. Our aim is to partner with 1000 schools by 2021, and more teens are using MyTutor at home every day too.
If you'd like help finding a tutor for your child, give us a call and one of our tutor experts will help you find the perfect match.
If you're a headteacher looking to join our Schools Programme, hop on over to our Schools site and have a chat with one of our team.