Click here to download our free ebook, The MyTutor Guide to University.
If you're set on going to uni, the summer holiday is the perfect time to get a head start on your personal statement.
In your UCAS application, your personal statement is your chance to really stand out and show who you are as a person. It's just 1000 characters to tell university admissions tutors why you want to study the course you're applying for and why you will make a great student.
To start, here's what to include in your personal statement:
What made you want to study the subject – a real, heartfelt reason
Any books you've read outside the classroom which relate to the course, and how they shaped your ideas and interests
Any relevant lectures, courses, talks or events you attended outside school and why you found them interesting. Check out Coursera for their free MOOCs (Massive Online Open Courses) in 100s of subjects you can take in your spare time.
Any work experience you've done which you can relate to the subject your applying for
Finally, any extra-curricular sports or other activities (like volunteering) that show your good character – anywhere you've shown leadership, cared for others or been helpful in your community etc.
At MyTutor, lots of our tutors offer Personal Statement Mentoring as one of their subjects. With them, you can get 1-1 help on planning, preparing and writing your personal statement. Or if you like learning in small groups (of up to 8 students), you can also get the help you need with a university application course such as How to get into Psychology at university, How to get into Law at university, How to get into Medicine at university, How to get into Business at university and How to get into Computer Science at university. If you're applying for English at university, you can try out Personal statement booster: Shakespeare's comedies. Our tutors are all students and recent grads from UK universities, so they know exactly what it takes to write a personal statement that will get you noticed.
Our tutors' top tips on writing personal statements
"Be yourself!" -Samira, Maths tutor
"Make the most of any support your school might provide for writing personal statements." -Irina, Maths tutor
"Learn as much as you can from people who have been through the process." -Ben, Biology tutor
"Include lots of examples of things you've done to show you're interested in the degree you want to study." –Rose, Chemistry tutor
"Don't undersell yourself! Make sure you get across your passions and achievements." – Hannah, Geography tutor
"Read some books around the subject you're hoping to study. Show that you get there's a wider context around the subject." – Callum, Physics tutor
Examples of personal statements
Our tutors are passionate about helping students take the next step– so much so that they've shared their own personal statements with us, so that we can share them with you! Here, we shine a light on what works really well in their statements.
Example Physics personal statement
What drew me to Physics is the fact that there is always more to learn– another problem waiting around the corner, a further discovery to be made. After all, defining the law of the natural world is no easy task. For me, the discovery of relativity provides one of the greatest insights into our world…
–Callum, student at University of Bristol
What we love about this: Callum's interest in Physics comes across as real and heartfelt. We know that he loves to learn, and being passionate about learning is a quality all unis look for in a prospective student. He also writes in a clear and confident way without trying to use overly complicated words.
Example Exercise and Sports Science personal statement
To gain a more practical understanding of the leadership and psychological aspects of sport, I took part in the Sports Leadership Award programme in 2011. This included designing and teaching drills– and I really enjoyed the practical aspects of the programme. Undertaking a coaching course at my local tennis club in 2013 helped further advance my leadership and communication abilities. It also gave me a broader understanding of a coach's role in sport in terms of motivating and getting the optimal performance out of every player.
– Ben, student at University of Exeter
What we love about this: Ben's passion for the subject comes across strongly here. He's taken part in leadership programme training and even took a coaching course. He explains in a really clear way what motivated him to get involved in these extra-curricular activities. His initiative tells the uni that he's ready to do what it takes to learn and grow in the subject.
Example Psychology personal statement
My long-term goal in this discipline is to formulate a substantiated conclusion about the origins of curiosity in human beings. While I understand that reaching conclusions in a subject as broad as Psychology is ambitious to say the least, I am a determined student, and I strongly believe that three years of study at your university can provide me with the challenging and inspiring experiences I need to work towards that goal.
– Rachael, student at University of Edinburgh
What we love about this: Rachael has zeroed in on an area of Psychology (where curiosity comes from) that means something to her. Being specific gives her statement focus that makes it stand out among the more general ones. Rachael lays out her long-term ambitions, too. You don't have to have everything figured out–but taking the time to think of where you'd like to be in 5-10 years can pay off.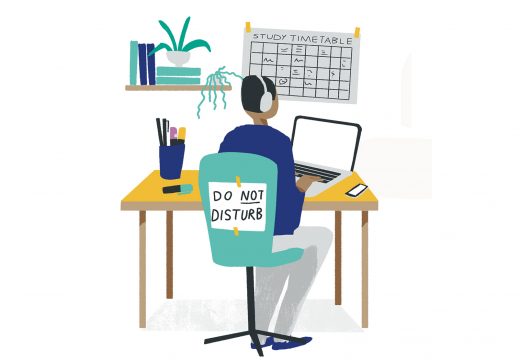 Example English personal statement
Ted Hughes's poetry was a real turning point for me. Reading his anthology, 'Crow' showed me how even the most delicate subjects can be delivered with immense strength in this form. And Sylvia Plath's poems, though plain in language by comparison, are still stark and shocking. 'Daddy' in particular, I found tragically emotive. Plath's use of the childlike 'oo' sounds allows the poem to be told as if from her inner child, without compromising the complexity of the theme or moral questions. I was so affected by this poem that I went on to lead a drama workshop on it. Reading the work aloud in the context of the workshop added to the sense of discomfort for the audience, achieving something like Brecht's Verfremdungseffekt.
– Meg, student at Durham University
What we love about this: Meg shows us that she's got an understanding of the subject by telling us what works have specifically inspired her. She also makes comparisons between writers– so we know she can be critical (and you have to be if you're studying English!). The way she drops Bretch in too shows that she gets how important theory and context are to studying poetry. But the thing we love most is how she dramatized the poem 'Daddy' and that made her understand the poem in a deeper way. Universities get excited when students combine subjects (in this case English and Drama) to deepen their understanding on a topic.
Example History personal statement
Source evaluation taught me how each perspective is vital in telling us about History even if it may initially appear unconvincing. When studying the contentious policies of Thatcher, the first two sources I read about her contradicted each other. While Blundell noted Thatcher was the pivotal point of rescue for Britain's economy, Barlow focused on the negative social ramifications of her actions. The study of these sources resonates as it showed me how the intersectional identities of individuals are crucial in shaping the way events are understood and put into perspective. Here, the retelling is affected by factors like ethnicity and class.
–Zaynab, student at London School of Economics and Political Science
What we love about this: Zaynab shows through her specific example of different sources that she can be critical. She looks at where information comes from, and what might be affecting how a story is told. This is what university is all about! Questioning, challenging 'truths'… so showing that you can do that in your statement is a good idea.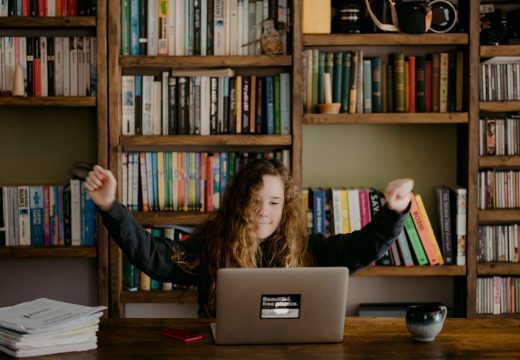 Example Marine and Freshwater Biology personal statement
As far as my 7-year-old self was concerned, it was perfectly normal to have a favourite polychaete worm. My interest and enthusiasm for the ocean has only grown since then but it wasn't until recently that I have secured a belief in myself that I can turn this passion into lifelong work. Choosing not to pursue higher education after school was not an easy decision, but I am confident it was the right one as I have had the chance to explore different career avenues, countries, and jobs that have brought me firmly to a decision to study Marine and Freshwater Biology with an aim to working with cetaceans.
–Amy-Jo, student at University of Glasgow
What we love about this: It's a really engaging opening line! We're hooked from the start because Amy-Jo uses a funny anecdote. We're not saying you should be a comedian, but small touches of lightness (where appropriate) can really make your statement stand out. We also love the confidence of Amy-Jo when she writes about her non-traditional route into uni. If your path doesn't look like everyone else's– don't try to hide it, be proud of it! It's actually another way your statement can stand out from all the others.
Every personal statement will be different–because you've lived a life that's unique to you! Celebrate your achievements and be confident with what you personally bring to the table. Do your research on the course, and think about what you want to get out of it. And start as early as you can so that you've got time to re-draft so it's nice and shiny!
For more tips on university applications, funding and how to pick the right course for you, download our free ebook here.