At University it's easy to feel like you're constantly juggling different commitments. You want to do well in your coursework, you want to have fun with your friends and you want a source of income to support yourself. With so much already on your plate it's hard to see how you can also find time for a part time job, but with student budgets being so tight extra income is invaluable.
To help, we've created a brief guide on student jobs, including answers to:
Should students work part time

while

studying?

What Part-time job opportunities are available for students?

How can students find them?

Catering

Bar

Office temp

Tutors
Should students work part time while studying?
While It is definitely possible to balance student life with a part time job, you'll need  to spend some time thinking about what will work for you and your schedule. With such a range of part-time jobs available for students, it's important to be aware of what you are looking for. Key things to prioritise in a student job include:
Low-stress

– University is stressful enough, you want to find a job that is stress-free and, if possible, enjoyable! When you take pleasure in your work it makes the hours pass so much faster.

Well paid

– Let's be honest, University students need money. If you're taking time out of your busy schedule, it needs to be worth it. You want to be paid well for the hours you're putting in.

Good hours

– Student life is busy and often without routine. It's important to find a student job that fits into your already jam-packed schedule. You don't want to sacrifice your other commitments for your part-time job. You want a job that can work around you.

Transferable skills

– Part-time student jobs are more than just a way to earn extra money, they're great for padding out your CV whilst studying. It would be ideal to find a

student job

that makes your post-graduate job applications stand out from the crowd.
What Part-time job opportunities are available for students?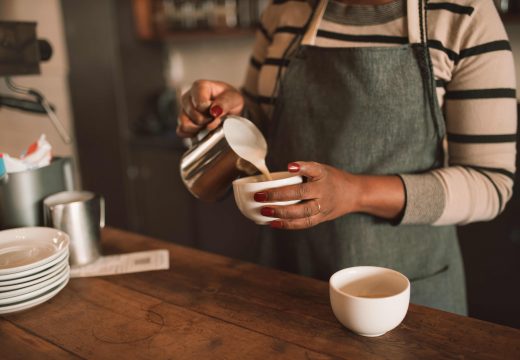 Part Time Hospitality Work.
Events catering

Waiting

Barista
Why Hospitality?
The hospitality industry is a popular choice for part-time student work. If you are a chatty person and enjoy meeting new people then hospitality could be for you, as it is a very customer-facing role. Added bonuses of the industry are the possible tips on top of your wages.
Are hospitality jobs stressful?
Kitchens can be busy and stressful environments so this isn't necessarily a low-pressure job. The benefit of hospitality work is that your part-time job is completely different from your University studies, really making you switch off from your day-to-day course-related stresses.
How much do hospitality jobs pay?
Hospitality wages vary but tend to be minimum wage (£5.90 an hour for 18-20 year olds). Working in shifts means you can take home around £60 for a days work, but you will work long hours to earn this amount of money. Tips allow you to take home some extra money on top of your working rate.<>

What are hospitality hours like?
Hospitality hours vary hugely and span all hours of the day. You could be up bright and early to set up for breakfast or you could be working late catering at an event.

An advantage of this diverse time schedule is that because your hours are varied you're not always up bright and early and you're not consistently missing nights out with friends.

A disadvantage is the lack of structure, especially if you want a job to provide some order in your hectic student schedule.  
Skills gained from hospitality:
Hospitality roles require great interpersonal skills as you work to provide excellent customer service in an efficient manner, often dealing with unhappy customers. The ability to be personable and efficient in your role is a hugely valuable skill no matter what sector you choose to work in post University.  

How to find a hospitality job
Caterer.com is a great website for finding hospitality jobs in your local area.
It's also worth handing your CV in at local cafes and restaurants to see if they have any jobs available.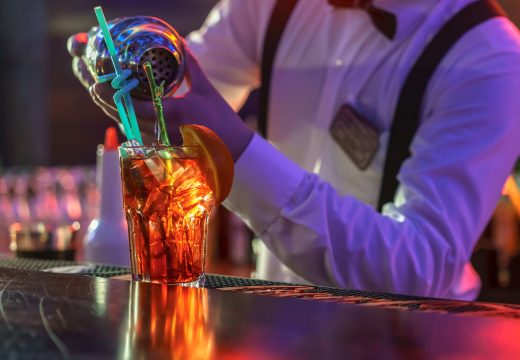 Part Time Bar-work.
Why bar work?
Bar work is a common student job. It's lively, sociable and perfect for night-owls as shifts often go on til the early hours.
Are bar jobs stressful?
A busy bar can be stressful, especially if you're dealing with a crowd of drunk people eager to be served.

However, it can also be a fun and sociable environment to work in. It means you get to soak in the atmosphere of a night out whilst getting paid and avoiding the headache the next morning – result!
How much do bartenders make?
As work is done in shifts you can walk away with £70 for a night's work. However, you will work long hours for this money with most bar shifts lasting 8 or 9 hours earning little over minimum wage (£5.90 per hour).
Do bar jobs offer good hours?
 Bar work isn't the most compatible with 9am lectures as shifts often last until the early hours of the morning.

Although bar work won't clash with lecture or tutorial times, the repercussions of working so late could have an impact on your studies and it does coincide with the times when you would be going out with your friends.

However, if you're a night owl with minimal contact hours, this working lifestyle could be well suited to you!
Skills gained from bar jobs:
A successful bar job is evidence of your ability to work well under pressure and indicates you can offer a high standard of customer service even in a busy, stressful environment.

How to find a bar job:
BarZone is a great website for finding available bar work across the country.
It's also worth handing your CV in at local bars and seeing if they have any jobs available.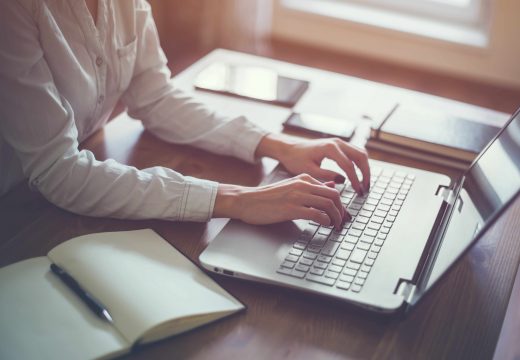 Part-Time Office Jobs.
Admin assistant

Temp work

Social media managing
Why do an office job?
Many people prefer the structure that office working hours provide. If you can find an office job in the sector you are interested in going into after University, this is a great way to build contacts and gain an understanding of life in that industry before you take the plunge.  
Are part-time office jobs stressful?
Office jobs aren't customer facing in the same way that bar and catering jobs are, which often means they are less stressful. However, as you will have a degree of responsibility it will undoubtedly take up more head space than a hospitality job would. Having to put this much thought into something other than your degree can be stressful.
How much do part-time office jobs pay?
As with any job, pay can vary hugely. Generally, pay for office temp work will hover just above living wage (£5.90).
What are office hours like?
As office working hours usually follow the traditional 9am-5pm, Monday – Friday working week structure, there is a possibility that work could clash with your University schedule. This means office work is not the best job for those doing a course with a high number of contact hours.

However, if you have a small number of contact hours this could work well with your timetable – especially as working hours will never clash with a night out!
Skills gained from office temping:
Office jobs often link to a specific profession. Having a part-time job in the industry you want to go into post-University is a great way of evidencing your interest in a particular job sector and gives you a taste of what it's like to work in that industry.
How to find an office temp job:
Office angels is a great website that matches people with office jobs in a range of different sectors.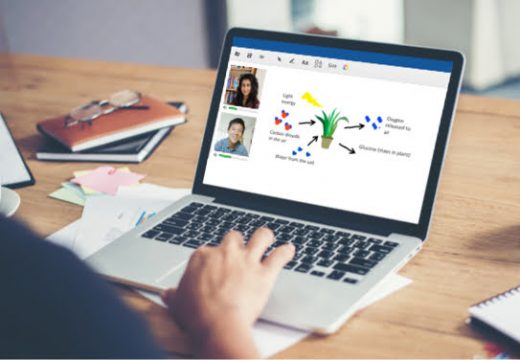 Part-time Tutoring Jobs.
Why become a tutor?
If you are passionate about your subject and are interested in helping school children achieve grades that get them to their dream university then tutoring could be the job for you.
Is tutoring stressful?
Often the biggest stress for part-time tutors is finding people to tutor. As tutors work on a self-employed basis it's hard to market and promote yourself to potential customers with many tutors relying on word of mouth in order to get work. The benefit of working with a tutoring platform like MyTutor is that they link you to potential students, taking care of marketing for you!
Planning your lessons can be stressful especially when you first start out as you don't yet have a gauge of how much preparation is necessary for a single tutorial.
How much to charge for tutoring?
Tutors set their own prices and so a tutors earning per hour can vary depending on both the tutor and the tutee.

The average tutor hourly rates are usually pretty high as parents are willing to pay good money to improve their child's grades and self-confidence.

By tutoring online, through a company such as MyTutor, you can charge a tutor hourly rate of up to £26 per hour. As work is done online you don't have to spend any of this money travelling to your students house and back.
What are tutoring hours like?
One of the benefits of a tutoring job is that you have complete control over your working hours, possessing the power to decide when and how often you work. Whether it's morning or evening, weekend or weekday – the choice is yours. This is ideal for University students whose timetables and personal commitments change frequently.

As tutor and tutee liaise with one another to decide on times that works best for them both, this means that as a tutor you have a say in your working hours, something that is very rare in a part time student job.
Skills gained from teaching
In working as a tutor you are essentially running your own business. You have to organise your time, find clients and structure your lessons. This level of entrepreneurship is hugely impressive to future employers and will make your job application really stand out from the crowd.
How to become a tutor:
You can easily sign up to become a tutor now.
---
Written by Alice H.