Choosing what to study at university can be really tricky because there are so many options. Unlike at school where you could choose multiple subjects from a small number of options, there are literally tens of thousands of different university courses in the UK. There are all sorts of reasons why it can be difficult to choose what to study next. You might be interested in lots of different things, and torn between a number of options. Or, you might not like any of your school subjects enough to pursue them further, but definitely want to carry on studying. There are some really interesting options that you might not even be aware of.
Shouldn't I just choose a course that will mean I get a good job when I graduate?
Vocational subjects such as medicine, dentistry, veterinary medicine, architecture, and law are popular because they lead to a clearly defined, professional career path. Studying these subjects is challenging but rewarding and means you will become highly skilled and employable in your chosen area.
It's great if you're genuinely interested in one of these pathways, but if you're not, don't be afraid to look at other degrees that don't lead to a specific career. Most jobs and graduate schemes don't name specific subjects, instead stating that you need a good degree in any discipline. Whilst a degree in Geography might sound like it would only qualify you to go on to train as a Geography teacher, in reality, the analytical and practical skills that you gain from your work mean that you are well-prepared for a number of careers including working in the civil service, consultancy, and business. This applies to any degree: all you need to do is think about the transferable skills you will develop during the course of your studies including research, writing, analysis, organization, and teamwork, and how you can use these in the workplace. This applies to any subject from international relations, where you might develop strong research skills, to drama, which might make you suitable for a role which focuses on communication and interpersonal skills.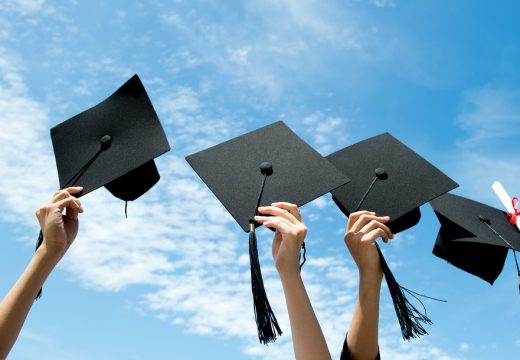 What if I don't like any of my A Level subjects enough to carry on studying them?
That's not a problem at all! As long as you're sure that you want to spend three or four more years doing academic work, you should be able to find something that piques your interest. The range of courses offered by universities is so wide that there really is something for everyone.
Start with what you enjoy. If you love history but aren't sure about a traditional course in British or European history, courses such as Egyptology, American Studies, and War Studies require students to develop exactly the same skills as a traditional history degree but allow you to focus on different periods and cultures that you might not have encountered before. Similarly, if you love learning languages and finding out about other cultures but you aren't that enthused by the prospect of continuing French, German, or Spanish, many institutions offer the opportunity to take up a new language from scratch, including Chinese, Russian, Arabic, Italian, and Czech.
If nothing is leaping out at you, do as much research as possible so that you can see what's out there. Even just flicking through a university prospectus can show you options that you might not have considered before… Zoology and Archaeology are rarely taught in school but are both popular choices at university. There are many more subjects like this which are not immediately obvious but which could be a fruitful, interesting choice.
It's also worth looking at the trajectory of people who have careers that appeal to you and seeing what they studied or asking your teachers or relatives for ideas. They might suggest something you just hadn't thought of before!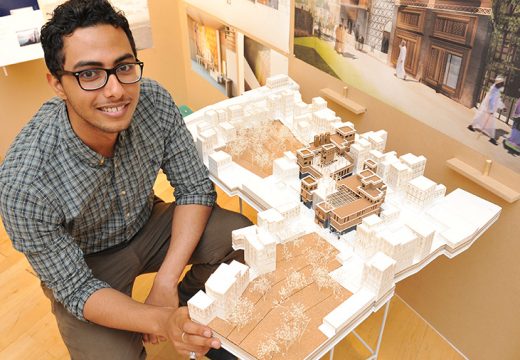 What if I'm still not sure about my subject choice?
Although it doesn't seem like it when you're seventeen and sitting in front of your UCAS form, you're very young and have a long life ahead of you. A year out is nothing in the grand scheme of things; there's nothing wrong with taking a gap year to work, travel, or volunteer whilst giving yourself more time to work out what you really want to do at university. The perspective you gain from a year out can often mean you're really sure about your eventual subject choice as opposed to choosing it on a whim during sixth form because you feel like you have to go to university right now. It's better to be sure that you're choosing the right course than to turn up and find out that you actually don't really like your subject. You can go to university at any point in your adult life, you don't have to go straight from school! Some people start working or go travelling and then decide that they want to return to education much later!
How do I make the most of my time at university?
Whilst the key to success is definitely picking something that you enjoy and that will allow you to develop transferable skills, there are also a number of other ways to make the most of your time as a student. Working part time, volunteering, and taking on internships in the summer are all great ways to gain experience, make contacts, and explore your options for the future. Universities offer so many societies that it would be a shame not to take advantage of the opportunity to try loads of new things at a subsidised price. Sports, music, drama, and subject-related societies are not only fun but they also give you the opportunity to explore your interests, show you can manage your time well, and to take on leadership roles. Who knows where they might lead you in the future?  
For everything else you need to know about making a UCAS application download The MyTutor Guide to UCAS 2019/20.
---

Jess A. graduated with a First in French and German from Oxford University in 2016, and has since completed over 80 hours of tuition with MyTutor. She is now doing an MA in French Literature at Durham University, where she balances her love of books alongside her German tutoring, yoga, and aerial arts.