This is a guest blog written by Jagvi Patel, a GCSE and A Level tutor on MyTutor.
London. Our big, bright and beautiful capital city. Studying here looks fantastic on paper and it truly is – it houses some of the world's top educational institutions, is great for sightseeing, and if you're a foodie there's no better place to be! But as the money starts trickling out of your bank account and you begin to develop a phobia of checking your monthly bank statement (I speak from experience) you realise that the high-end city lifestyle you've been dreaming about comes with a hefty price tag.
But don't fret! In this blog post I'll be dishing the dirt on 8 of the best things to do in London as a student (on a budget of course). Who says you can't have fun whilst living cost-effectively in what is arguably the best city in the world?
Central London sightseeing
If you're not a local (or even if you are), it can be cheaper to see the city's iconic sights than you may have originally thought. A bus ride into Central London comes to about £1.50 and from there, attractions such as the London Eye and Tower Bridge are a short walk away. Why catch a pricey tour bus when you have TFL? Check out some of the best routes here.
Tip: I highly recommend evening strolls along the Thames riverbank – the bridges are lit up beautifully at this time and there are plenty of delicious food stalls to try.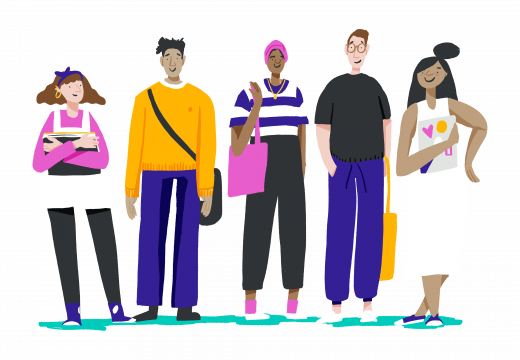 The markets
The London Markets truly have something for everyone, at any time of year. Whether you fancy some delicious and hearty food from Borough Market (located near London Bridge), want to experience the vintage shopping scene at Old Spitalfields Markets, get some flowers in Columbia Road, or something a little grungier in Camden, there's no shortage of things to see, taste and do in these bustling locations.

The Royal Parks
London is one of those cities that perfectly blends metropolitan class with beautiful green space. From picnics, exercising with friends or just a lovely afternoon walk, the Royal Parks are some of the best spaces for getting away from the hustle and bustle of the city whilst also taking in some famous landmarks. My personal favourite activity is biking around the Royal Parks, including Hyde Park, Green Park, St James's Park and Kensington Gardens.
Tip: It's easy and cheap to hire a bike, but bear in mind that not all the parks permit cycling inside them (although you can go around the outside like I do!).
The museums
If you're a fan of art, history or science you've come to the right city – London houses some of the world's most famous museums and art galleries. Most of them are free, like The National History Museum, The Science Museum, The Victoria and Albert Museum, The National Gallery, The National Portrait Gallery, Tate Britain, Tate Modern and the Horniman Museum. However some, like the Dulwich Picture Gallery and Churchill's War Rooms you'll have to pay for. Time to grab some mates (or go solo) and head out to some of the cultural hotspots of the capital!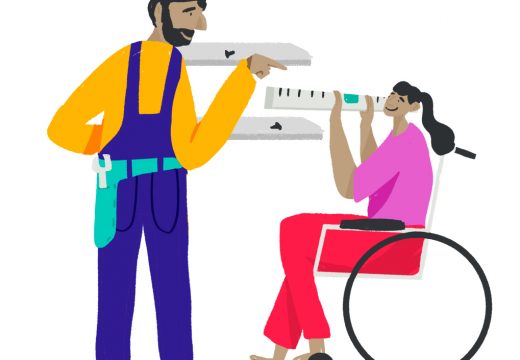 Visit Greenwich
Greenwich has so much to offer and is perfect for a day trip out from Central London. There are plenty of ways to get there, but arguably the best way to travel is to take a ferry from Tower of London (you can use your Day-Travel Card here). Once in Greenwich there's plenty to do, including paying a visit to the Royal Observatory. Take in the stunning views from the top, capture some Instagram worthy pictures and settle down for a picnic with friends – Greenwich is not to be missed out on!
Sky Garden
Yes, you've probably heard of the Shard, and no, I am not going to recommend it as a cheap place to go on a student budget. Here you can pay up to £30 for a view over London. Phew. No thanks. Instead, take a trip to the Sky Garden, London's highest public London. It's completely free, but you'll need to book in advance. Not bad for 160 metres worth of beautiful views.
The Emirates Cable Car
Another brilliant way to take in the capital city's views is via the Emirates Cable Car. Fly above the River Thames and take in the sights at a height of 90 metres! It costs only £4.50 with cash and £3.50 if you have an oyster card.
Tip: During summer they have something called 'Night Flights.' The journey is longer than its usual 10 minutes, and they'll play an audio commentary at the same time – what better way to see the city come alive at night?
The theatres
London is renowned for its West End, but in a big city the theatre can be one of the most expensive things to do. Luckily there are many ways of going to the theatre for less! If you're being savvy with your money, try out The Globe; it makes a lot of sense doesn't it, going to see a production in a theatre associated with Shakespeare himself. If you're happy to stand, you can buy Yard tickets to The Globe Theatre for just £5. You could also try The Royal National Theatre – most performances here do have some cheap tickets available, but you have to be quick with your planning and purchasing! You can also find a host of cheap comedy nights, live music and plays in pubs across all parts of London.
Overall, despite being an expensive city to live in at first glance, there are plenty of ways to get more for less out of your student experience. I hope you enjoyed reading this article, and for anyone moving to London as a student soon I hope you have a magical time in the big city!