We always look forward to the annual Education Investor Awards because they provide an opportunity to bring the education industry together to celebrate all things innovative. MyTutor were absolutely delighted to be awarded Best Private Tutoring Company 2018!
Who is MyTutor?
We connect school pupils with high-performing university students for one-to-one tutorials in an innovative online lesson space.
For pupils, this means personalised support in an engaging, interactive environment.
While for university students, it represents an attractive income and work that fits conveniently around their degrees.
For parents and head-teachers, the MyTutor model is a transparent, flexible way to support their children's and pupils' educational goals. Deliver significant grade improvements and an alternative method of teaching.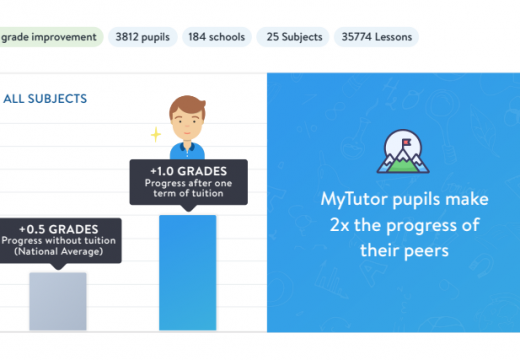 How is MyTutor driving innovation?
We've helped boost pupils' grades x2 – This year, we conducted an in-depth impact study which looked at how tuition affects students' attainment. The results were impressive. Students who had 12 weeks of tuition made an additional 2x grades of progress compared to a control group.
We provide great work for over 10,000 university students – We are also fast becoming the largest provider of work to university students in the UK. Recruiting approximately 1 in 7 applicants as part of a rigorous selection process. Tutors appreciate the opportunity to do flexible, rewarding work. Work which compensates and complements their chosen degree.
Our work with schools and universities is helping disadvantaged kids – Our partnerships with schools and universities have significantly grown in number and scale over the past year. Consequently, we've worked with schools' pupil premium officers and SLTs to develop tailored intervention programmes for their disadvantaged pupils.
This year, we provided support in 60+ school subjects to over 270 schools and university programmes across the UK. Thus, teachers have been overwhelmingly positive about the programmes. "We've seen greater independence and greater resilience," said Iain Rogers, Deputy Headteacher at Tring School. "The progress students are making in maths and science has been fantastic, and they're developing their hunger to learn." Similarly, feedback from the pupils has been heart-warming: 97% of pupils have given the service a 5-star rating.
To learn more about how you can get involved with the best private tutoring company visit www.mytutor.co.uk