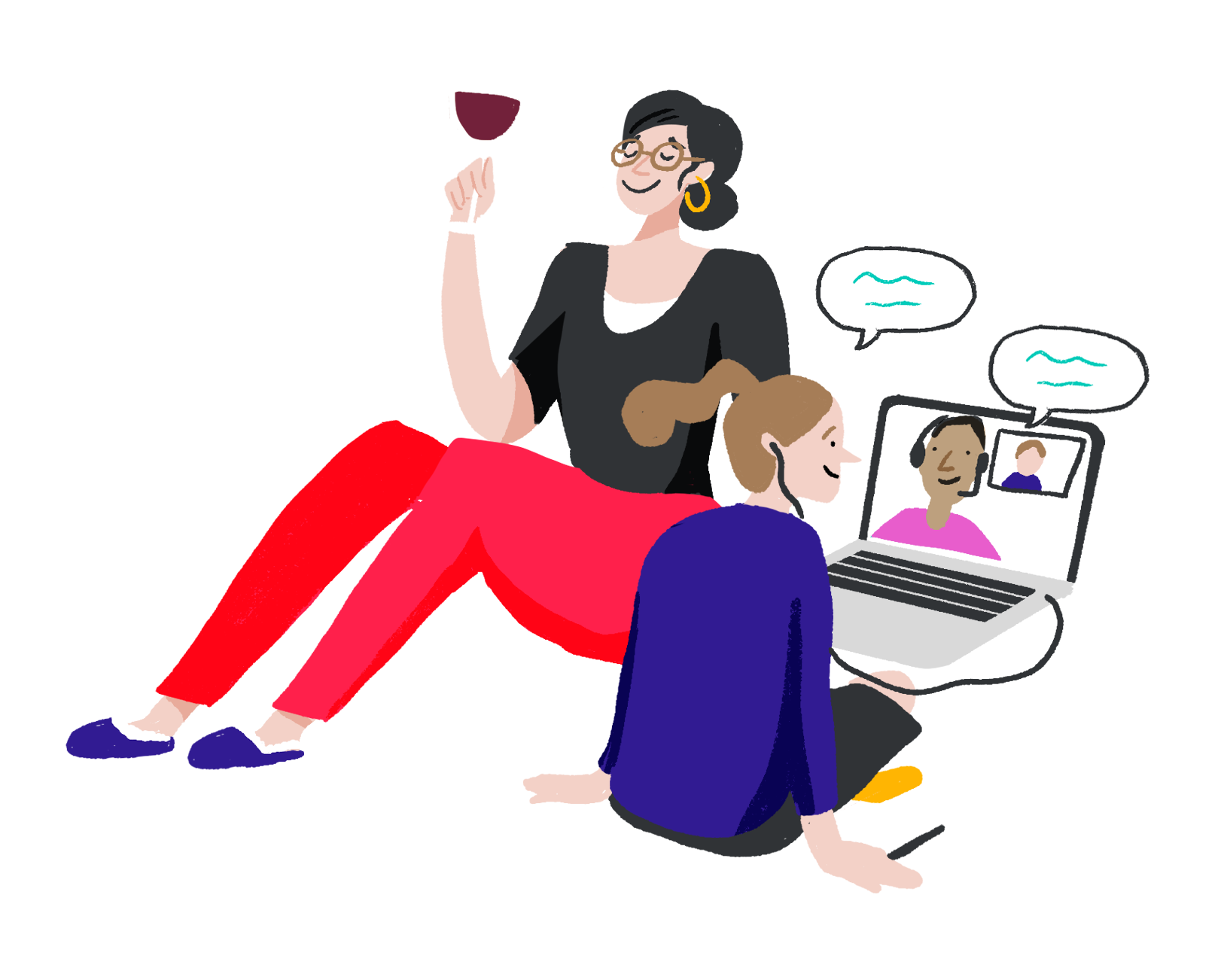 When schools closed and exams were cancelled on March 17th, parents everywhere were handed a whole host of new challenges. On top of everything else going on, suddenly balancing your child's education with your own work at home made for one steep learning curve. And you've all been amazing! Mums and dads everywhere have tried all sorts of innovative, experimental and savvy approaches to keeping education going at home. Here, we're sharing a few of the most popular and wisest top tips from our parent community to help you keep everything ticking along.
Keep a routine
By far the most popular piece of advice from our parents. It's easy for time at home to melt into one big expanse, but with a set schedule you can chop the day up into lots of little sections. This helps provide a sense of a school day, and means they can have a sense of satisfaction when they reach dinner time. At the same time, a schedule that's too strict can increase stress and make learning a chore. A simple routine that includes learning, some creativity, exercise and time to relax over the course of the week will have the best results.
Persistence is key
Getting teens to do their homework can be an uphill battle at the best of times. With their whole lives at home now, slipping into "school" mode and back to relaxing can be hard for teens (and for adults working from home!). They'll often moan all they can to avoid learning, but pushing forward with some home education will make going back to school much easier when they do reopen. It'll also make them less likely to suffer from anxiety when they do go back to school, knowing that they've held on to their knowledge.
Try something different
It's easy for lockdown life to get a bit repetitive. Trying out a new subject, skill or activity can do a lot to distract them from worry and give them a boost of excitement and satisfaction. Our tutors offer online lessons in over 30 subjects, and with exams off, your child might find motivation in some focused sessions with a subject expert who's passionate about their subject.
Hate some subjects together
If you and your child have a mutual dislike of any of their subjects – let it be a bonding exercise! For kids who can't wait to give up Maths, English, French, or whatever else they can't stand, having some solidarity with you while they soldier through can bring some fun to an otherwise difficult learning experience.
Discover what's not on the curriculum
If there are parts of certain subjects that you wish your child was taught at school, now's a good time to put that right. Some parents we spoke to have been teaching their kids parts of Black History and Women's History that aren't part of the national syllabus. You could give lessons in life skills that don't get taught in school too, such as budgeting, or get them learning about current affairs, environmental science or another topic that they're interested in.
Encourage independence
If your child is at GCSE level or higher, planning what they need to study and getting on with it independently is a really valuable skill that will set them up well in the long term. So rather than becoming a replacement teacher, your input can be more to advise them how to organise their weekly schedule, how to divide their time in a balanced way and where to find learning resources, before they get on with it themselves.
Don't be too hard on yourself
If your kids really push back against homeschooling, or if some days are total write-offs, remember you're not alone in this! Ultimately, if you can get through lockdown with your family's wellbeing in a good place, then you're a champion.