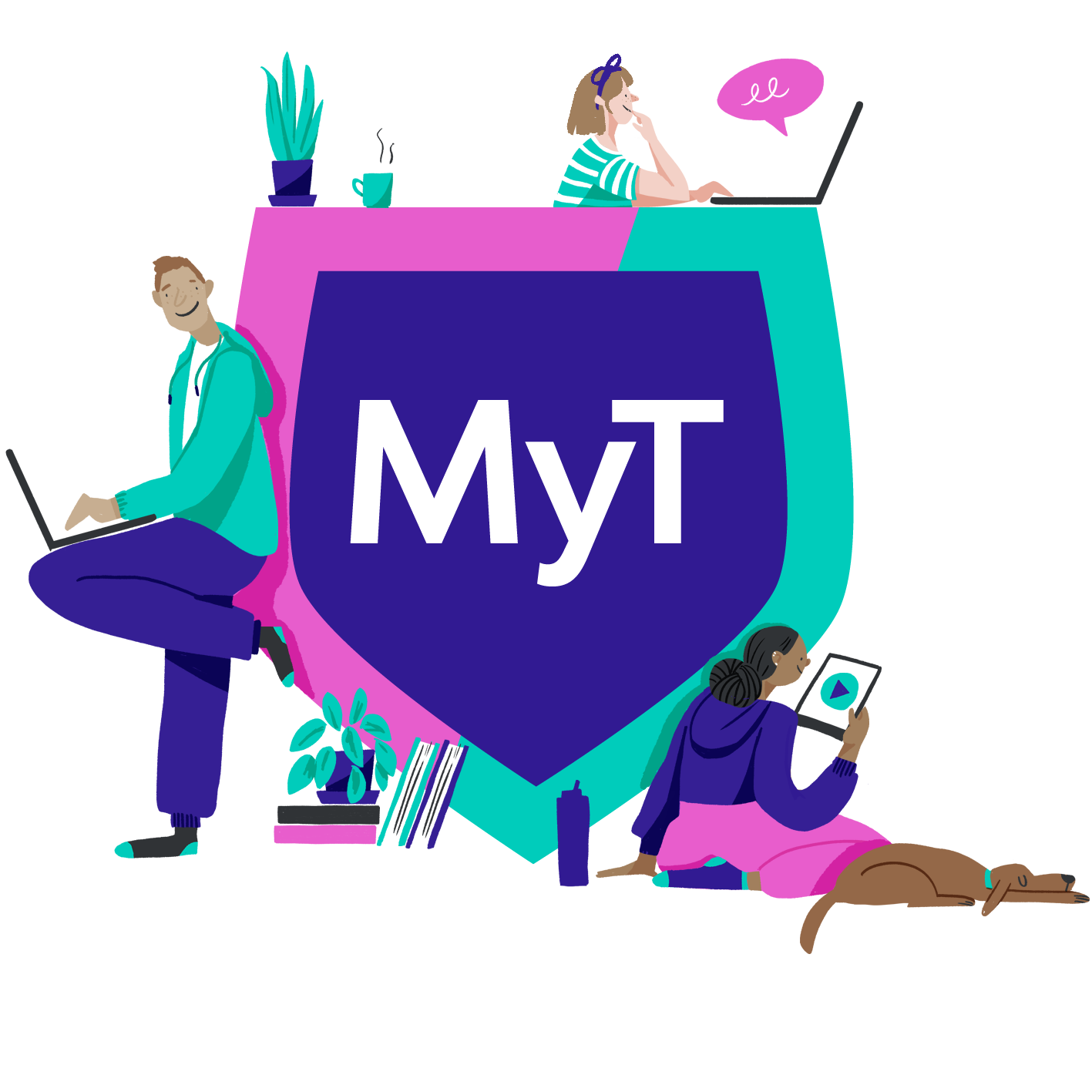 We're happy to bring you the MyTutor Tutor Awards 2020! For the second year running, we gathered hundreds of nominations from parents and students (321 to be precise) – all after the GCSE and A Level results days. These awards celebrate some of the best ways that tutors make a difference in their students' lives, and this year we have winners in fours categories – Best Results, Best Confidence Builder, Best Success Story and Best Role Model. 
Following all the disruption to school this year, many teens relied on their tutors for support and reassurance more than ever, and many of the entries brought tears to our eyes! But we managed to narrow them down to a shortlist, and the shortlist down to 4 winners – with the final winners picked by our awesome judging panel. They're all key members from the MyTutor community – let's introduce them…
This year's judging panel
Eli Murton is a mum of three boys and a MyTutor stalwart. You can see her top tips for homeschooling in her blog from earlier this year.
Sorcha H tutored with us for 4 years and she's now training to be a History teacher. She's also one of last year's Tutor Awards winners.
Tessa Bishop is the Assistant Head at St Benedict's Catholic High School in Cumbria – one of our partner schools with our Schools Programme.
And the awards go to…
Best Results 🏆 Alana Rose P
One of the biggest impacts that our tutors have is helping their students get the best results they can. MyTutor students make, on average, a whole grade's improvement in a term's worth of lessons – but it's often more than that! Our winner in this category was nominated by mum Simoné for the impact she had tutoring his daughter in Chemistry and Physics GCSE. Although results were awarded without exams this year (in case you didn't hear!), Alana's help throughout the academic year meant that her student's predicted grades were so impressive. Check out Simoné's nomination!
"Following GCSE results received today, I just wanted to say a HUGE thank you to Alana for the help and support she has provided my daughter with over the course of the past 18 months.
My daughter was struggling in Chemistry and Physics with little to no confidence in the subjects. Having approached Alana for support, it was evident that her teaching methods and patience would be of great benefit to our daughter. Not only have we seen her confidence grow, we've steadily seen her grades increase from 4s and 5s over the past 12 months.
Today we've received the most amazing news and our daughter has successfully achieved a 7 in Physics and a 9 in Chemistry. Not only this but our daughter has chosen to study Chemistry at college as she has now developed a passion for it. This is a great testament to Alana's abilities as a tutor and we would 100% recommend her to any other parent who has a child who may require additional support from someone who has the knowledge and capability to do so."
Best Mentor 🏆 Emily R
One of the best things about MyTutor tutors is how they mentor teens and double up as role models. Because they're university students, they're just a few years ahead in their education, so it's easy for them to empathise with what teens are going through and help them achieve their potential. This year's winner is Emily, and she was nominated by mum Tracey for the impact she had tutoring her daughter Maddy in Biology and Chemistry GCSE. Here are the kind words Tracey had to say:
"Emily R agreed to tutor Maddy in GCSE Biology and Chemistry at the start of the lockdown. Maddy was not keen to have lessons and hated sciences. The turnaround has been phenomenal. Maddy now loves Biology and Chemistry, so much she is considering Biology at university. Maddy has also started weekly physics and maths with Emily, at her own request- unthinkable a few weeks ago! Maddy is confident and happy and this is all down to Emily, who has mentored Maddy better than any friend or big sister.
Emily has made Maddy feel capable and she now looks forward to every session. I thought lockdown was going to be really hard, trying to get a child to engage with learning from home. Instead Emily has made it easy, building Maddy's confidence in the subject, and being a constant cheerful presence in our house ( remotely!) four times a week. Thank goodness for Emily! Maddy returns to school on Monday with zero worries as, with Emily's support, she has cracked it!"
Best Confidence Booster 🏆 James G
Whenever we ask parents what they feel is the biggest benefit of using MyTutor, they tell us it's the growth of confidence that they see in their child. Because lessons are one-to-one, teens can enjoy the full attention of their tutor – there's no embarrassment if they take a few goes to understand something, they can ask any questions they like – their tutor is always there to cheer them on. The great thing about a teen feeling academically confident is that they're much more likely to get good grades as a result – as you can see in mum Samantha's nomination!
"James G has built confidence where all other tutors have failed. He instils trust in his students, works flexibly around their needs, never ever undermines them and quite simply leaves them smiling at the end of each session (which I never thought would happen in Maths). We wouldn't have made it through lockdown without James G on board for Maths and Physics. James G – he's just fantastic. He's on the same level as the pupils, raises problems quickly, inspires his students and fills them with confidence. My daughter said she definitely 'flies' during Maths because of James. I've recommended James to at least x2 friends who all say the same thing. He's incredible."
Best Success Story 🏆 Antonia T
There are some tutors who help their students in every way. As well as boosting grades and confidence, great tuition can change a teen's whole relationship with education in the process. And if you don't believe us, have a read of mum Inge's winning nomination for their Economics A level tutor Antonia:
"Antonia ensured our son moved from a U to a confident C in Economics A level. Our son's teacher informed us he was the most improved student in the year. That can only be attributed to Antonia's excellent tutoring and more importantly, the confidence she instilled in our son. This affected his overall approach to study, so he made more progress overall and achieved higher grades than we could ever have hoped for. No words will ever be enough to express our gratitude."
And there we have it! We'd like to give a huge thank you to all of our amazing tutors who do such a great job helping teens fulfil their potential every day. And a big thank you as well to every parent who nominated their tutor – we're bursting with pride.