Not every nail-biting story is on Netflix. Here, we've put together our top 12 YA books— from page-turning mysteries and thrillers, to heartbreaking mangas and laugh-out-loud romcoms.
Let's dive straight in…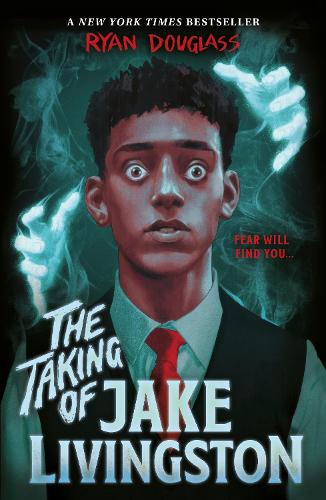 1. The Taking of Jake Livingston by Ayana Gray
Sixteen year old Jake Livingston sees dead people. It's an adjustment for him at first (as you'd expect). Most of the ghosts mean no harm– except for Sawyer Doon.
Sawyer was in the nasty habit of murdering teens when he was alive– and now that he's dead, he's got plans for Jake. This is a chilling blend of horror and mystery. If you're not a big reader, this page-turner might be a good place to start.
2. All Our Hidden Gifts by Caroline O'Donoghue
Maeve Chambers is in detention again. There, she finds an old deck of Tarot cards in the class storeroom. But this is no ordinary deck. Maeve soon finds that her Tarot readings have serious consequences– like making her friends disappear.
All Our Hidden Gifts is a brilliant read if you're a fan of mysteries with a touch of the supernatural.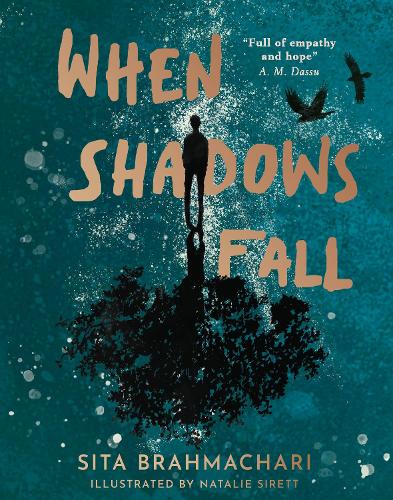 3. When Shadows Fall by Sita Bramachari
Orla, Kai and Zak have been friends forever. But when Kai's family faces a huge loss, Kai begins to spiral. He gets drawn into a rough crowd, and pulls away from school and friends. Still, Orla and Zak try everything they can to help him find his way back– before it's too late.
When Shadows Fall is a gripping and tender read– make sure you've got a box of tissues handy.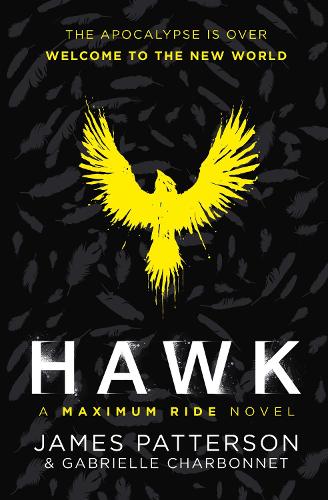 4. Hawk by James Patterson
Think you're having a bad day? Hawk doesn't know her real name, or where she's from, or even who her family is. All she remembers is being told to wait on the street corner for her parents to return– but they never did. Just as she's about to give up hope– someone from her past is coming for her.
If you like dystopian fiction, and fast-paced stories, then you'll appreciate this action-packed read. Note- Hawk is part of a series, so if you like the sound of it, start with Maximum Ride.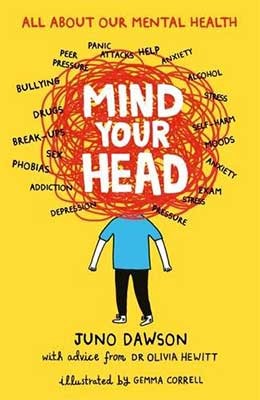 5. Mind Your Head by Juno Dawson
Your mental health can impact everything–from your relationships to how you do in school. In this honest and funny (in places) book, Juno Dawson writes about teen anxiety, depression and addiction. Here, you'll find good advice on how to look after your mental wellbeing.
The real-life stories plus witty illustrations really bring this book to life.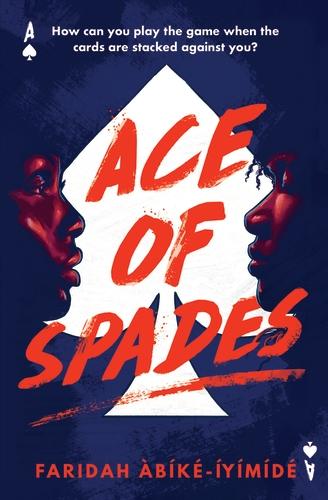 6. Ace of Spades by Faridah Àbíké-Íyímídé
At a ritzy private school, an anonymous texter is stirring trouble. First, Devon's private photos go public. Then the head girl's secrets are aired out. Who is out to get them?
Fans of Gossip Girl and Pretty Little Liar will get stuck into this book. Plus, Ace of Spades has got depth, tackling important issues like racism.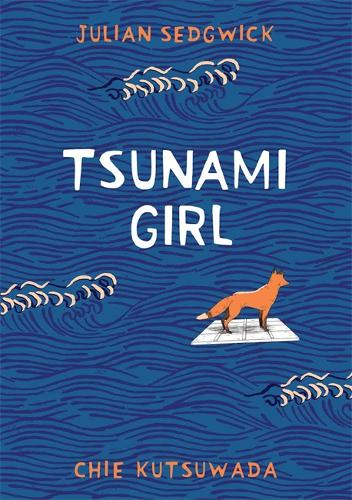 7. Tsunami Girl by Julian Sedwick
If you can't get enough of manga, Tsunami Girl might be right up your street. 15-year-old Yuki Hara Jones is caught up in the 2011 earthquake and Tsunami in Japan. In the aftermath, Yuki tries to work out who she is and where she fits.
It's a coming-of-age story–the kinds that touch your heart. Get comfy, light a few candles and get lost in the beautiful story and illustrations.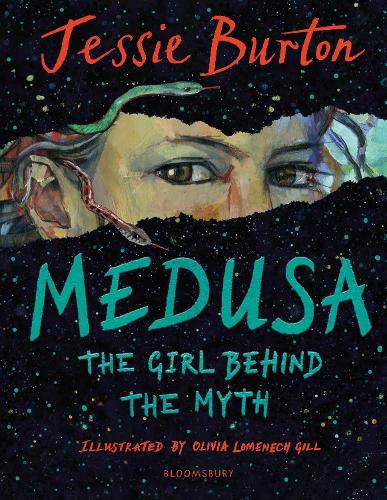 8. Medusa by Jessie Burton
The Greek monster Medusa is cast out to an island where she's only got the snakes in her hair for company. That is until a handsome boy– Perseus– joins her. Does he really love her, or has he got plans of his own?
If you like Greek myths, this is a fresh take on Medusa and Perseus. Plus, the book has beautiful illustrations by an award-winning artist that you can stare at for hours.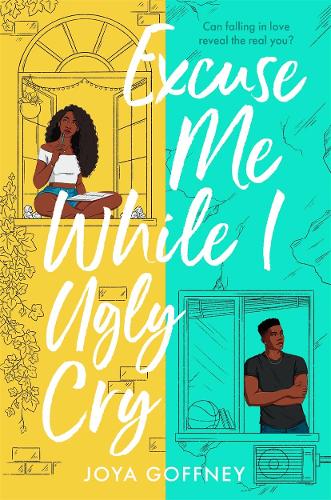 9. Excuse Me While I Ugly Cry by Joya Goffney
If you're keen on a rom-com, look no further. Quinn likes to keep lists about all sorts of things– boys she'd like to kiss, things she'd never admit to out loud. She writes down all her fears and desires to avoid facing them. But one day, her private journal goes missing (bad luck).
When an anonymous IG account posts one of her lists online, Quinn teams up with Carter Bennett to find out who's behind the blackmailing. They're an odd pair–Quinn and Carter, but together, they help each other grow.
The book is a fun page-turner about facing your fears– and falling in love.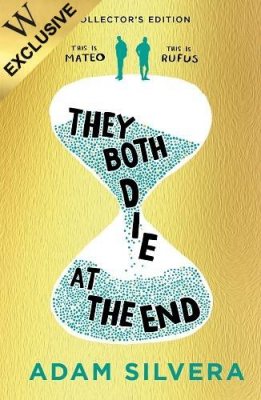 10. They Both Die at the End by Adam Silvera
How would you spend your last day? Death-Cast breaks the news to Mateo and Rufus: they'll be dead by tomorrow. With 24 hours to live, the two young strangers go on one last big adventure.
It's one of those heart-warming books that'll make you think about the big questions in life.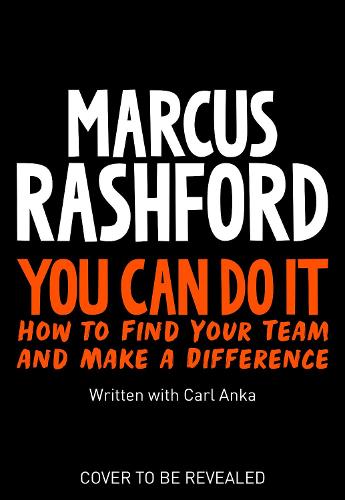 11. You Can Do It– How to Find Your Team and Make a Difference by Marcus Rashford
'One person isn't going to change the world, but your voice can make a huge difference.'
If you're looking to motivate yourself, this might be a good fit. Marcus Rashford's new book is chock full of inspiring tips. Packed with real life stories from the football icon, Rashford gives brilliant advice on how to leave your mark on the world.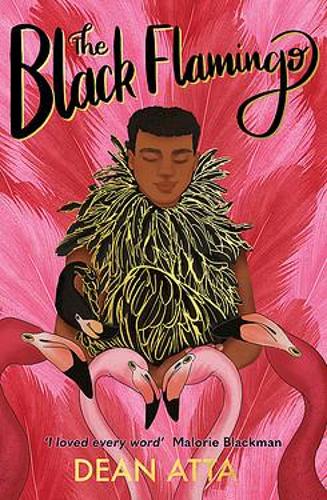 12. The Black Flamingo by Dean Atta (author), Anshika Khullar (illustrator)
'This is not about being ready, it's not even about being fierce […] it's about being free.'
Shortlisted for the Waterstones Children's Book Prize, Black Flamingo is one of those books that stays with you long after you've finished reading. It's about being brave and finding your confidence.
Part Jamaican, part Greek Cypriot, Michael has faced a lot of challenges in his life. His father hasn't been around, and he's had to deal with complicated feelings about his sexuality. But Michael soon finds his confidence and voice in drag performance.
This is a really heart-warming book that'll have you rooting for Michael.
… And there you have it! Happy reading.