This is a guest blog post written by Olive Higham, a History tutor on MyTutor.
When you're in secondary school and Sixth Form, your entire school career is geared towards figuring out where you'll head after you leave those gates for the last time; and for an increasing number of us, it's heading to university. It's the best time of your life, you're told. It's where you're going to make the best friends you'll ever have, and you'll work hard (but you'll also party hard). It'll be incredible.
This was the dream that was sold to me, so when I got into Durham University to study History, I felt like everything I'd been working towards had paid off. I was academically adept, and knew I could cope with the workload – what more could you need? As it turns out, a lot more.
The accommodation
The first thing you'll encounter in your uni experience is your halls. At many universities, halls can be pretty old buildings that might not be perfectly maintained, and mine was no exception. From the moment I walked into my university halls in September 2019 (a rundown block from the 1970s that grew mould everywhere no matter how many windows we opened, and a shower that was broken for nearly half the time I lived there) something felt a bit off. I was in a very central location with a lovely view of the bins and very close proximity to Greggs, but the positives stopped about there.
Sharing communal spaces (3 bathrooms between 18 of us!) was definitely a challenge, and I'm not going to pretend it was glamorous either. For some reason, our fridge always stank, no matter how many times we cleaned it, your ice cream would always go missing, and there was always a flatmate who was convinced someone else was drinking their milk. All in all, it was a learning experience. Not one I enjoyed massively, but in all honesty? Just how close I was to the vegan sausage rolls made it all worth it.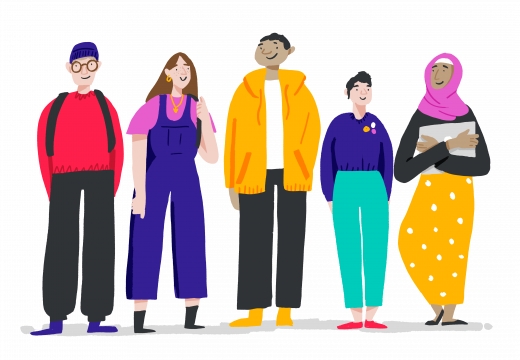 The people
The thing I'd probably worried about the most was fitting in and making new friends at university – and it wasn't always a walk in the park. It's easy to naively walk into Freshers events thinking you'll find hundreds of people just like you, but my experience was that the people I met, whilst nice, weren't all my kind of people. Being one of only 4 state school students on my corridor of 18, there was a big culture divide between us – turns out the rumours I'd heard about the state versus private school atmosphere at my uni were true.
I was starting to feel a bit hopeless after most of Freshers had passed, but on the fourth day we had a course trip. I got chatting to some people who studied the same modules as I did, and we became closer and closer as term went on. We weren't competitive with our grades, dealt with breakups and crappy roommate situations together, had movie nights watching Netflix on our dodgy laptops, and went on pub trips and to the History Society's Winter Ball together. It made me realise that whilst my expectations for having a perfect university life might have been a touch naïve, there were people here who cared about me. As I start my third year, they're still my closest friends at university.
In short, you're not always going to find immediate friendship, and not everyone you meet is going to be in your closest circle. What's most important is that if you remain true to yourself, the people you'll click with will come naturally.
The uni work
For me, choosing the right university really came down to the course. I'd been lucky enough to attend some open day lectures from the History department, and was instantly sold on their modules; I mean how could I turn down studying the history of the legend of Robin Hood? If you're like me and want to enjoy what you study, it's really important to make sure you pick the right modules for you. I've been really lucky in getting most of my first choices and have loved my course as a result, so make sure you read those documents your department sends you; when you're writing essays you actually find interesting halfway through exam season, you'll thank me!
Going to university is not the easiest gig, and you'll find you're expected to be much more academically independent than before. But, help is available, so take it! Speak to your academic advisors about essay ideas, ask your lecturers for advice, chat to other students on your course; more often than not you'll have someone willing to lend you a hand. I mean, you're paying £9,250 in tuition, so why wouldn't you use your tutors for their expertise? They're there to help you, so don't be scared of starting the conversation!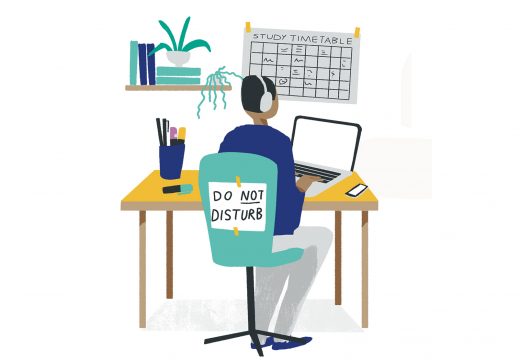 Get out of your comfort zone
Of course, going to uni isn't always plain sailing. Sticky situations with housemates, homesickness and imposter syndrome are all real problems many uni students suffer from; I certainly did. However, as I went into second year and started to get into the swing of my work, I began putting myself out there as society reopened up again. My grades improved as I learned the expectations of my tutors, my social life became more fulfilling as I spent more time with people who made me happy, and my university experience started becoming more like the dream I was told it would be. Once I accepted what was within my control, happiness became much easier to grasp.
Going to University hasn't always been the "best time of my life", as I was told it would be when I was young. It's important to realise that not everyone is going to be your friend for life, that you'll probably live in halls with at least a broken kettle and a leaky sink or two, but by being yourself you'll find a crowd of people who are right for you. Whether that's at a gaming society, on a freshers pub crawl, or at sports practice, if you stay true to who you are I can guarantee you that your time at University will be rich, rewarding, and most of all, enjoyable.